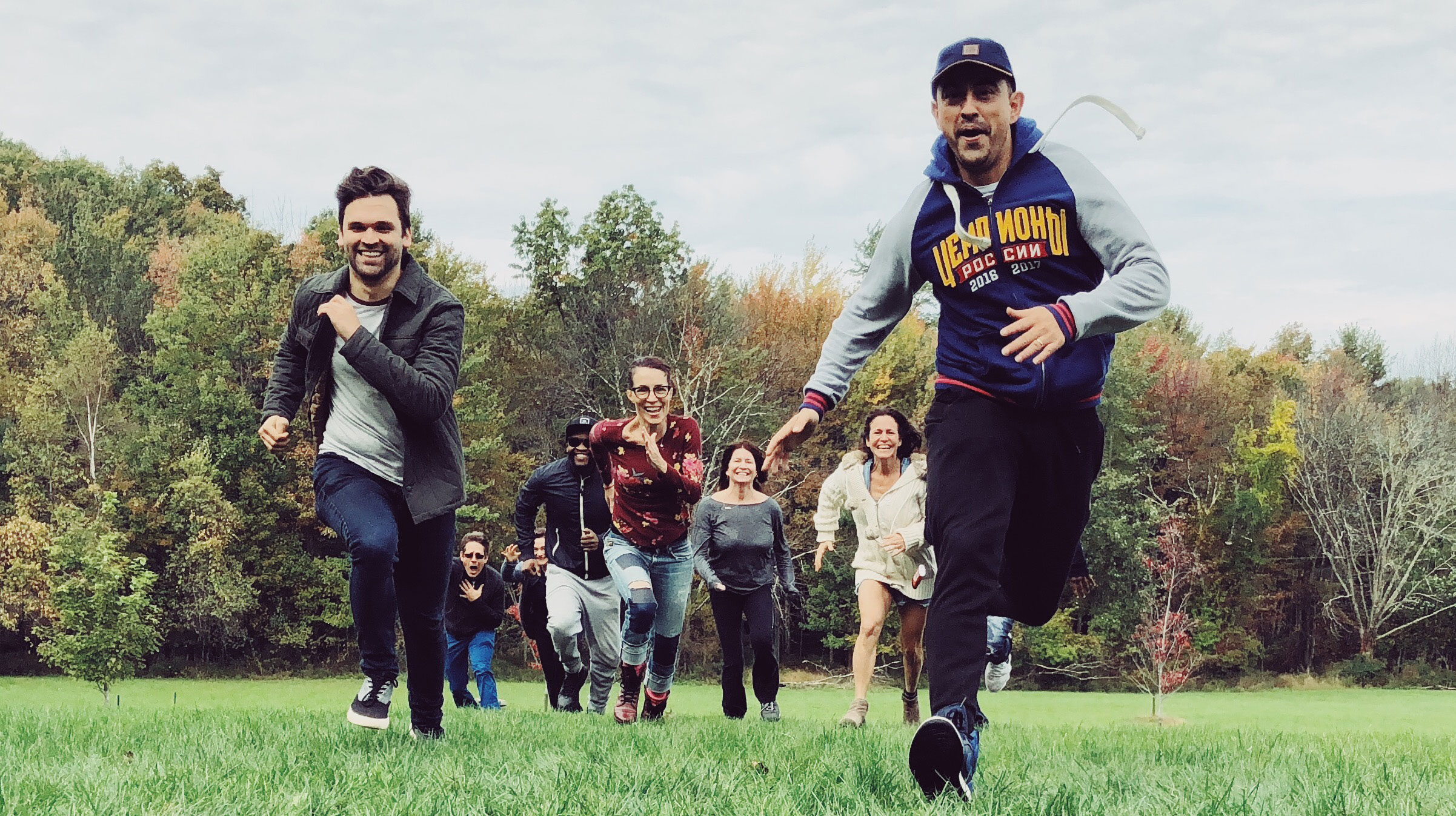 Who We Are
How we build the house
REMARKABLE STORIES SPARKING TRANSFORMATIVE CONVERSATIONS
Houses on the Moon is a home for unheard stories. Our projects begin with relationship building, collaboration, and partnership with grassroots community organizations to identify an urgent social need; a vital untold story that must be heard. Our creation process includes extensive research, first-person storytelling workshops, and interviews, and our work is presented Off Broadway as well as in non-traditional spaces throughout New York City, the US, and internationally. Whether they are LGBTQ asylum seekers, undocumented youth, individuals impacted by gun violence or families grappling with mass incarceration, Houses on the Moon collaborates with communities to theatrically amplify their untold stories, create awareness, offer support, and ultimately foster a more empathetic world.
Diversity, Equity, Inclusion & Belonging
Houses on the Moon Theater Company was founded in 2001 with the mission of amplifying unheard voices and the vision of dispelling ignorance and isolation to create a safe and equitable space for all humans, regardless of their race, culture, religion, gender, sexuality, or immigration status. We are committed to this mission and strive to always lead with these values.
We recognize that we exist within a society that suffers greatly from systemic racism and an unjust power structure, and that we as an organization must continually work to embody our core principles, actively combat oppression, and support true equity. As we continue our mission, we are continuing our growth.
Houses on the Moon has always been centered around artists, the artistic process, and the diverse communities and non-traditional audiences we serve. As our company continues to grow and evolve, we pledge a commitment to the following:
Expanding our Staff and Board of Directors to include more BIPOC individuals/members, and prioritizing equity, diversity, and inclusion in our hiring practices.
Continuing to amplify unheard stories through the creation, development, and production of BIPOC-led artistic projects.
Mindfully curating and employing artistic and production teams for each of our projects that reflect the voices, cultures, perspectives, and lived experiences these stories depict.
Creating space and being intentional with conversations between our administrative activities and Board meetings to address diversity, equity, inclusion, hierarchy of human value, and bias in our work culture; building safe and brave constructive channels through which staff, artists, and Board members may voice their concerns and/or report instances of discrimination.
Ensuring our work's accessibility by providing accommodations for audiences, artists, and participants of all physical abilities and neurological diversities.
---
STAFF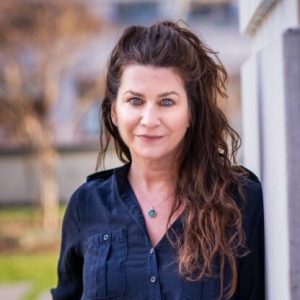 Emily Joy Weiner is the Co-Founder and Artistic Director of Houses on the Moon Theater Company, a NYC based 501c3 not for profit. Since the company's inception in 2001 she has been creating, developing, performing, producing and directing new works that address the complex and sensitive issues of our time. Emily has been a facilitator of creative theater making workshops throughout the NYC public school system for the past 25 years, specializing in programs with teenagers and young adults going through the criminal justice system.  In most recent years Emily directed the Off-Broadway production of THE SANTA CLOSET at Teatro Circulo, guided the company through its production of DE NOVO at Next Door at NYTW, directed the world premiere of THE ASSIGNMENT at the ART/New York Theatres and continues to guide the touring, live storytelling production of gUN COUNTRY. She has performed all over NYC and beyond with some highlights including OTHELLO at the West End Theater, COMING THROUGH at the American Place Theatre, FINDING THE WORDS at the Lucille Lortel, AN EPIDOG with Mabou Mines and FEFU AND HER FRIENDS at Williamstown Theatre Festival. She co-developed and toured a one-woman adaptation of Faulkner's AS I LAY DYING with the late Wynn Handman of The American Place Theatre whom she studied with for many years. The League of Professional Theatre Women recently honored Emily with the Josephine Abady award for her work with Houses in the creation of multicultural works. Her play, SHARED SENTENCES, had its Off Broadway world premiere in Fall 2022.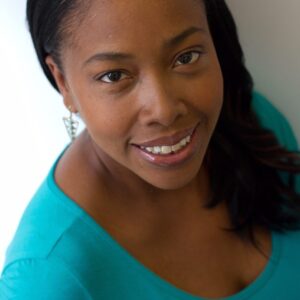 Aaliytha Stevens is a leader in theatrical operations, focusing on equitable and diverse workplace practices, operational strategy, audience development, and community outreach. She is the former Chief Operating Officer of SpotCo, the world's leading full-service advertising, marketing and branding agency. Aaliytha proudly co-chairs the Multicultural Taskforce at The Broadway League, and sits on their Equity, Diversity & Inclusion and Business Development Committees. She is a member of the advisory board of The Theatre Leadership Project and the board of New Heritage Theatre Group of Harlem, and is a founding board member of the Black Theater Coalition. Aaliytha is also the Founder of Ashè Collective, a consulting company that inspires positive change and innovative solutions.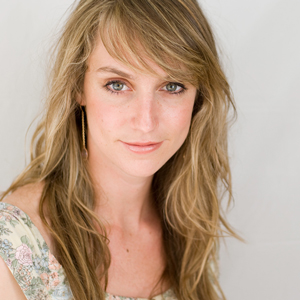 Susan Goodwillie received her BFA in Musical Theater from Carnegie Mellon University in 2007 and her Masters of Social Work at Hunter College in 2013 with a specialization in Community Organizing and Mental Health. She is a co-founder of SPACE on Ryder Farm (est. 2009), a nonprofit artist residency program in Brewster New York, and Frailty Myths (est. 2013), a nonprofit based in Oakland that works to expose and dispel the myth of female frailty. Susan worked for four years as a social worker at the Mental Health Project at the Urban Justice Center, supporting homeless and housing insecure New Yorkers living with mental health concerns. She then moved to Nairobi, Kenya, to build the capacity of Flone Initiative, a Kenyan NGO working to create safer public spaces for women and girls in African cities. Susan believes in weaving together her two skills sets – theater and social work – to build sustainable organizations, support teams in their work and wellbeing and create a more just world.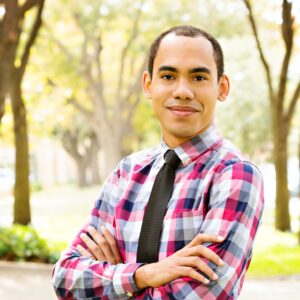 Devon Miller (he/him) is a career-long arts administrator focusing on community engagement, access, public policy, and racial equity within the arts. In addition to serving as the General Manager for Houses on the Moon, Devon is also an Associate General Manager with Foresight Theatrical. He most recently served as the Director of Education and Community Partnerships for Dallas Summer Musicals where he was responsible for overseeing the organization's education and engagement activities and working with organizational leaders on transforming the organization into a more actively anti-racist institution. A Dallas native, Devon has spent his career programing and fundraising for arts and social service organizations, working to bring about impactful change throughout North Texas communities. He received his B.A. in Political Science with a minor in Communication Studies from Southern Methodist University where he focused his studies on political communication.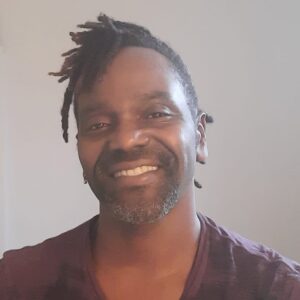 Robb Leigh Davis is an artist/educator residing in Brooklyn. With creative works at the intersections of race, sexuality and politics, his educational projects combine arts education with a social justice lens rooted in language arts & literacy. He is creator of the performance series Meditation on Theme and served as Director of Arts & Culture for the LGBT Center of NY. He has worked extensively within the NYC DOE managing and facilitating K-12 programming and consults with community-based organizations developing and implementing school curriculum. He was a selected playwright for the Tectonic Theater Project's LGBT Theater Artists of Color Training Lab and in partnership with Brooklyn College/GLARE (GLBTQ Advocacy in Research & Education), has been commissioned for performances at the National Network for Education Renewal Conferences in CT and TX and the Shepard Symposium on Social Justice in WY. With a background in communications and post-production, he is a graduate of Syracuse University, and has performed as part of the Dixon Place HOT! Festival, and the NY Fringe Festival. His creative projects include AMERICANBLACKOUT, Syndrome, The Glam Factor, The Homosexual Agenda and We the People. He can be found on IG co-hosting The Cookout Culture with Kenya Claytor.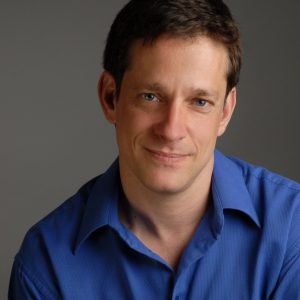 Jeff wrote and directed two of the Houses touring plays, BUILDING HOUSES ON THE MOON (Lucille Lortel, City Theatre, Pittsburgh, Winner: Best Play for an Ensemble, Columbus National Gay and Lesbian Theatre Festival) and DE NOVO. (59E59 St. Theaters, Americas Off Broadway Festival, Tour of El Salvador) He is also the author of TARA'S CROSSING, which appeared at the Queens Theatre's Immigrant Voice's Project and its world premiere run at the Tenement Theatre in New York. DE NOVO and TARA'S CROSSING are presented widely in Law Schools as a training tool on asylum and refugee issues. As a solo performer and playwright Mr. Solomon's MOTHER/SON premiered at HERE Art Center in New York and he received a Joseph Jefferson Nomination for Best Actor for the same performance in Chicago at the Bailiwick Rep. The play has toured the U.S., U.K. India, Sri Lanka, the Philippines, and Australia and is used widely as a diversity training tool at colleges, universities, houses of worship and corporations. MOTHER/SON won the Audience Favorite, Best Playwriting and Best Male Solo Performer at the National Gay and Lesbian Theatre Festival and Mr. Solomon won Best Male Performance at the Absolut Gay Theatre Festival in Dublin, Ireland. His other solo play SANTA CLAUS IS COMING OUT premiered at the Bailiwick in Chicago, ran Off Broadway the Kirk Playhouse and has toured nationally including the Diversionary Theatre in San Diego where it won a StageSceneLA's Best Of 2010-2011 Award for Best Solo Performance. The play also received the Best of the National Gay and Lesbian Theatre Festival. As head-writer for the CityKids Foundation in New York his theatrical works for young audiences appeared on Broadway at the St. James Theater, Carnegie Hall, the United Nations, community settings nationally and on the Oprah, Donahue and Arsenio shows. Jeffrey Solomon created an issue-based Saturday morning television program on A.B.C. called "CityKids" for Jim Henson Productions, and was also a staff writer for the same series. His pilot episode was nominated for an Emmy Award as Best Children's Special as well as winning an Ollie Award for excellence in Children's Programming and a Golden Rose Award for Human Values.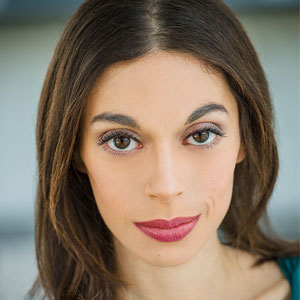 Emily Cordes is an NYC-based actress, writer, theatre-maker, and arts marketer/fundraiser. She hails from Pittsburgh, PA and is a graduate of Smith College and Columbia University. She has performed in various plays, films, and web productions throughout the tri-state area, and co-created devised theatre with such groups as No Dominion Theatre Company and The Laboratory of Soul.
Emily is a founding member of the feminist theatre group Tapestry Collective. In this role, she has co-written, produced, and performed in several devised plays, including "StellaMaris" (2017) and "#SoSadSoSexy" (2022); the latter of which was made possible with support from the Puffin Foundation, premiered Off-Broadway to sold-out houses at The Tank in NYC, and received positive press from such online publications as StageBuddy and Thinking Theater NYC. In October 2020 she co-produced "NYSeeing 2020," an evening of virtual monologues to benefit the Nuyorican Poets Cafe and the Artist Relief Fund, and performed in the showcase as Theodora in Fengar Gael's "Bat Scat Fever."
Emily's poetry collections "Queen of Swords" (2023) & "Armful of Poppies" (2021) were published by Read or Green Books, and her poem "Burn" was featured in the anthology "Love Letters to Gaia." (Eds. Mirelle Crocco, Nick Correa, et al). She has been a featured guest on the 105 Way and Poets of The East podcasts, and has hosted and facilitated writing workshops for such online platforms as Phynnecabulary, Poetry Global Network, and The Word Is Write.
Emily is a staff writer for the blog Theatre Is Easy, and her articles and theatre reviews have been featured in Howlround, CultureBot, and The Theatre Times. http://bit.ly/EmilyCordes
Hailing out of the DMV; Jeremy is an interdisciplinary artist with a strong focus in theatre; acting; writing; and graphic design. His talents stretch far and wide: as a lyricist and occasional rapper, director, event planner and organizer. Jeremy received his formal training in the arts while attending the College of Southern Maryland and has performed with academic institutions all around the DMV; including Howard University, Bowie State University, Georgetown University, and American University. Currently a student at the Savannah College of Art and Design, Jeremy has over 15+ years of graphic design experience.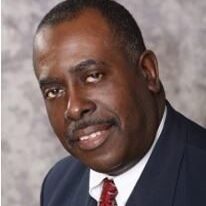 Genroy A. Richards founded Richards Accounting & Financial Services in 2005 and currently operates the company. He is a trusted strategic advisor to personal tax clients and also business owners in service-based industries, non-profit organizations, and professional practices to individuals. Genroy focuses on helping a broad range of small to medium size organizations such as churches, private schools, day care centers and restaurants in addition to many others. .Genroy holds a Bachelor of Science Degree in Accounting from Hunter College, a Master of Science Degree in Administration from Central Michigan University, and is a Certified Public Accountant (CPA) licensed to practice in the State of New York. Genroy is a member of the American Institute of Certified Public Accountants. He conducts business under its Code of Professional Conduct to maintain the highest degree of integrity in his practice. Genroy is also a member of The New York State Society of Certified Public Accountants. Over a 19 year period, Genroy has held several key positions in the field of accounting with several major organizations. Though RAFS is located in the Mid-County section of Brooklyn making us your Brooklyn accountant of choice, we also serve the five boroughs. Genroy is married with four children, is fluent in Spanish, and is a recent 2014 inductee of The Latino American Who's Who for exemplary service in the community.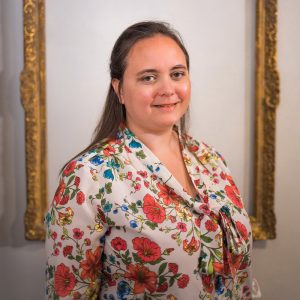 Jeanine Hall has 15 years of experience helping business owners gain control of their day-to-day finances. She brings her tactical knowledge in financial management to organizations to untangle complicated or messy financials. Enabling the owners to know and understand their company's financial position and future trajectories. Whether it's an artist's live workspace, or a multi-national media production company, her straightforward, collaborative, and honest approach is a breath of fresh air to all her clients.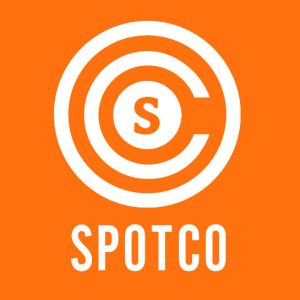 SpotCo has played a leading role in developing Broadway's most iconic brands, from the stenciled typography of Rent to the strikingly bold star of Hamilton. We are a team of storytellers and research nerds, digital gurus and media-buying mavens — all driven by both brains and guts. We take laughter seriously and leave our egos at the door. We celebrate diversity because we know it makes us stronger. We are passionate about what we do, and compassionate in how we do it. We believe our end goal is to enrich the lives of audiences from all around the world. And that is what motivates us.
---
Artists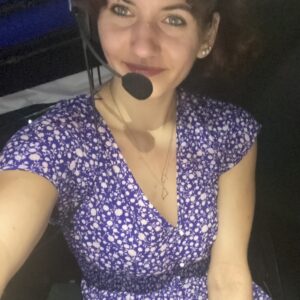 Jamie Rose Bukowski graduated from the Pace University School of Performing Arts, with a B.A. in Stage Management. She's had the pleasure of working with HOTM since 2016. Some other credits include: US TOUR: A Charlie Brown Christmas Live on Stage, Rockin' Road to Dublin. NYC: Día Y Noche (Labyrinth Theatre Group,) Pound (Theatre Row,) Pillowtalk (The Tank,) SOLSTICE PARTY! (Live Source Theatre Group), Otello and Macbeth (LoftOpera), and DISENCHANTED! (Theatre at St. Clement's.) She has also PSMed for Drunk Shakespeare, Live In Theater, AMDA, and Quisisana Musical Theatre Resort.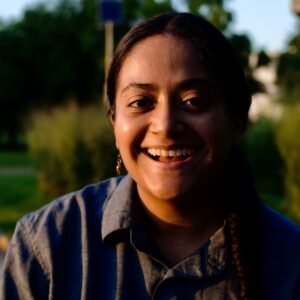 Bleu Zephra Santiago (pronouns: they/them) is a Jack of All Trades in the theater and very excited to be joining HOTM for another wonderful production. Some of their credits include: Boombox Burlesque: a Hip Hop Burlesque Festival, SM (Signature Theater, 2023); Dia Y Noche, ASM (Labyrinth, 2023); Share Sentences, ASM (HOTM, 2022); high functioning x.0, SM (HERE, 2022); GUMIHO, SM (moxiearts, 2022); Micro-face: a podcast musical, SM (Planet Money x NPR, 2022); In the Name of the Mother Tree, PSM (Double Edge Theater, 2021); Mad Deep BK: QPOC Drag Kings and Burlesque show, SM (The Cell Theater, 2021); Girl of Glass, SM (American Theatre of Actors, 2018); Jack of Cups, PSM (The Flea, 2018); Infinite Love Party, SM (The Bushwick Starr, 2018).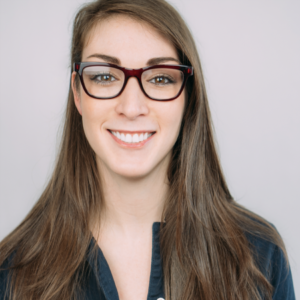 UptownWorks Sound is a dynamic team of designers that creates collaboratively for theatre, film, podcasts, music production and other media. Select sound design highlights include Working: A Musical (CUBoulder); Tiny Father (Barrington Stage/Chautauqua); BMLD (NBT); Avaaz (South Coast Rep); Singularity Play (HarvardTDM); Black Odyssey (Classic Stage); Chicken & Biscuits (Asolo Rep); Espejos:Clean (Hartford Stage/Syracuse Stage); Which Way To The Stage (Signature DC); the ripple, the wave…(Berkeley Rep/Goodman); Complicity Island (Audible); Blues Clues & You! (Round Room Live); Queen (Long Wharf Theater/A.R.T.NY); Choir Boy and Today is my Birthday (Yale Rep); Fires in the Mirror (Baltimore Center Stage/Long Wharf Theatre); already there (The REACH, Kennedy Center): First Down (59E59). This design was led by Daniela Hart (uptownworksnyc.com), Bailey Trierweiler (btsounddesign.com) and Noel Nichols (noelnicholsdesign.com). Daniela, Noel & Bailey received their MFAs in Sound Design from Yale School of Drama.
Haydee Zelideth Antuñano is a Chicana artist and costume designer. Clothes carry on public conversations with others and share stories about who we are, who we are not, and who we wish to be. They are a means of exploring how image can open up perceptions of race, class, socioeconomic status, and more – all of which is what most interests her. She grew up on both sides of the Mexican border and these experiences inform her point of view and how she approaches her work, giving depth, dimension and color to the specificities of someone's life. www.haydeezelideth.com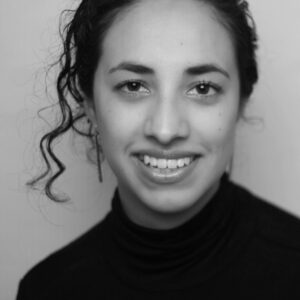 Carolina Ortiz Herrera (Lighting Design) is a Mexican-born and New York-based Lighting Designer for theater, opera, and dance. Broadway: Good Night, Oscar (Belasco & Goodman Theatre); Regional: American Mariachi (Alley Theatre & Arizona Theatre Company); Born with Teeth (Guthrie & Alley Theatre); Native Gardens (Dallas Theatre Center); Everything Rises (BAM & Royce Hall); 4000 Miles, Doubt, A Parable (Westport Country Playhouse); I & You (Bristol Riverside Theatre); Macbeth, Until the Flood (Merrimack Theatre Repertory); All's Well That Ends Well (Oregon Shakespeare Festival); The Railroad Children (Northern Stage); Seven Guitars (Yale Repertory Theatre). Other theatre: Hedda Gabler & Winter's Tale (Bedlam Theatre Company); Yellowman, an Audelco Awards Best Lighting Design Nominee (Billie Holiday Theatre); Sweeney Todd (Yale Dramat); Titus Andronicus,and The Skin of Our Teeth (Yale University Theatre). Dance & Opera: Cruzar la Cara de la Luna (Minneapolis Opera); I as Another (BAC); Florencia en el Amazonas (Shubert Theatre); The Silent Lyre (Lighten Theatre); and The Cunning Little Vixen (Opera Theatre of Yale). Carolina is the Lighting Director for Calpulli Mexican Dance Company, and she worked as a Lighting Supervisor for the Santa Fe Opera for three seasons. Member of United Scenic Artists Local 829. Education: MFA, Yale School of Drama. www.carolinaeortiz.com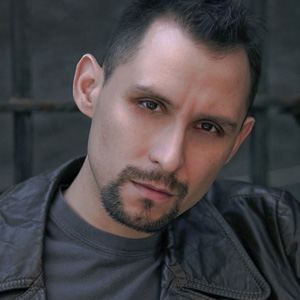 MFA in Acting from Brooklyn College and BFA in Acting from The North Carolina School of the Arts. Theatre credits include Jesus Hopped the 'A' Train (Angel); DeNovo (Edgar); Two Gentlemen of Verona (Valentine); The Learned Ladies (Clitandre); Signature Theatre, Yemaya's Belly (Jesus); Greenwich Street Playhouse, Waiting for Lefty (Agate Keller); Washington Square Theatre, Macbeth (Malcolm); City Center, 29 Lives (Narrator); Teatro Mexhico, Muerte (Andres); DC Arts, Sonnets for an Old Century (various roles); Kennedy Center Millennium Stage, Light in the Storm (Daniel); 14th Street Playhouse, Indian Wants the Bronx (Joey)/One Armed Man (McHenry). Jose has taught acting at Manhattanville College, Brooklyn College, acting and voice at Brooklyn College MFA program, and University of The North Carolina School of the Arts where he has also directed. Jose has also been a teaching artist for the company Enact since 1999.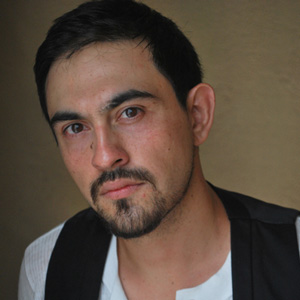 Camilo Almonacid is a multi-talented artist based in New York City with over ten years of experience creating dynamic stories that explore the diverse voices of America. Some of his notable plays include The Assignment (A.R.T/NY Theatres 2017), Westpine Myopes (Rita Goldberg Award 2014), Checkin In (Irv Zarkower Award 2012), For the Flies (Here Arts 2015), Church Of Why Not (Theatre 167 2015), After the Crowds (Queen's Museum, NY times Critics Pick 2014), and Shithole (Here Arts 2010). In addition to being a playwright, he is also a skilled freelance writer who has collaborated on branded content projects with major media outlets like Netflix, Remezcla,  and Vice Media. Camilo Almonacid holds a BFA in acting from Rutgers University and an MFA in Playwriting from Hunter College. He is a proud member of the Dramatist Guild. You can find more information about his work at camiloalmonacid.com.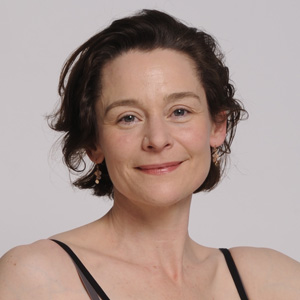 Jenny Bacon has been performing professionally for many years; she has created characters in the room with some of the masters of the American Theater, among them, Sam Shepard, Tony Kushner, Sarah Ruhl, Theresa Rebeck, Lisa Kron, David Rabe, and many others. She has worked with groundbreaking directors to execute their vision, Ivo van Hove, JoAnne Akalaitis, Daniel Aukin, Walter Bobbie, Robert Falls, Mary Zimmerman, Daniel Fish, and many, many others, garnering awards across America and a Herald Angel Award from the Edinburgh Festival. She has appeared on American television playing a variety of unfortunate souls in horrific circumstances, and has had an absolutely wonderful time doing it.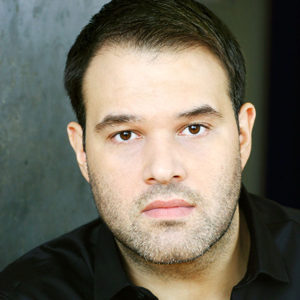 Erick Betancourt was recently seen in Our Lady of 121st dir: Phylicia Rashad, Jesus Hopped the 'A' Train (NY Times Critic's Pick) dir: Mark Brokaw; Julius Caesar (Delacorte) dir: Oskar Eustis; Shakespeare Trilogy (NY Times Critic's Pick) dir: Phyllida Lloyd; Last Days of Judas Iscariot dir: Estelle Parsons; Other theater credits: The Assignment (Inaugural Season A.R.T.NY/Theaters); Exposure (NYC Premiere); Reboot: Queen Latina (Cherry Lane), Three Sisters; Lady (Actors Studio Drama School Repertory); Dominica: The Fat Ugly Ho (LAByrinth Theatre Intensive) & Regional Work: Romeo and Juliet (Trinity Rep Co.) Film Credits: "11:55" & "Missing William" TV Credits: "Law & Order SVU" "Blacklist:Redemption" "Master of None" "Sneaky Pete." Training: MFA: Actors Studio Drama School. BFA: University of Rhode Island. Erick is Lifetime Member of the Actors Studio.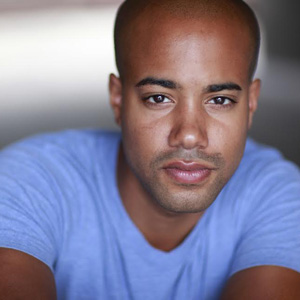 De Novo (Houses on the Moon Theater Company), Ghetto Babylon (59E59), Lissabon (LaMaMa), Holy Land (HERE Arts Center), Seven Spots on The Sun (Cincinnati Playhouse), Dominica, That Fat Ugly Ho (LAByrinth Intensive Ensemble), Between Riverside and Crazy (Studio Theatre), Water By The Spoonful (Premiere Stages), Tell Hector I Miss Him (Atlantic Theater), Seven Spots On The Sun (Rattle Stick Theater)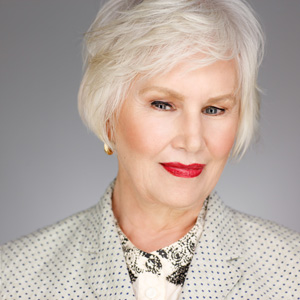 Brenda Currin, Obie award winner (My Sister in This House by Wendy Kesselman), began her proud association with Houses on the Moon in 2011 doing a workshop (at the Flying E Ranch out west!) of Lucy Thurber's play, Derivations. Brenda later helped gather the stories of transgender youth, TRANSformations and is one of the storytellers in gUN COUNTRY. For the Midtown International Fringe Festival she is rehearsing playing a new play Mr. Toole, playing the mother, Thelma Toole. She was recently seen as Beulah Binnings in Orpheus Descending, directed by Austin Pendleton in New York and Jef Hall- Also in New Orleans, she played Violet Venable in Southern Rep's production of Suddenly Last Summer, directed by Aimée Hayes. Films: In Cold Blood (Nancy Clutter), The World According to Garp (Pooh), Reds, Taps, and cult classic C.H.U.D. Her many theater appearances in NYC and beyond include Mrs. Constable In the Summer House by Jane Bowles (Provincetown Tennessee Williams Festival); and Mother in Doubtless by Albert Innaurato (59E59Theaters). Adapted along with David Kaplan, director, Brenda performed their acclaimed June Recital and A Fire Was In My Head (adapted by Kaplan) based on Eudora Welty's work in New York, throughout the country and in Europe. At the 92nd St. Y she, Olympia Dukakis and Estelle Parsons did Welty's "Asphodel". In 1996 Brenda received her Master degree in anthropology from Hunter College, and co-founded WHAT GIRLS KNOW, a national theater program for the healthy development of adolescent girls.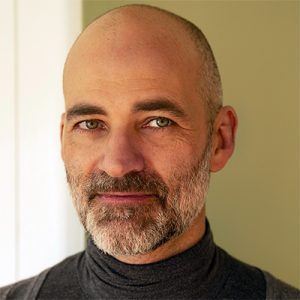 Will is an independent radio and podcast producer based in Harlem, NY. Will first learned of the potential of storytelling as an advocate and community organizer working with refugees and asylum seekers first in his home state of North Carolina, then Zimbabwe, the U.K., New Jersey, and California. He has created digital campaigns with nonprofit organizations and witnessed the impact that personal stories have on shifting larger narratives about immigrant and refugee rights. Will produced a podcast series, Indefensible, in collaboration with people facing deportation. Will's audio stories have aired on NPR News, 99% Invisible, BBC World Service, and Georgia Public Broadcasting among others.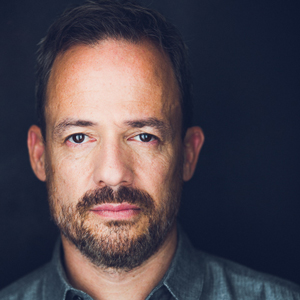 Carlo is an award-winning actor, a playwright, a Drama Desk Nominated director, a producer, as well as an experience designer and the creative director and founder of Live in Theater Productions (LIT LLC). The work of LIT has been experienced by hundreds of thousands in between New York City, Madrid, Spain, and Austin Texas.
BROADWAY ACTING CREDITS: "Summer and Smoke" The Roundabout Theater Company, directed by David Warren "Latinologues" Helen Hayes Theater directed by Cheech Marin.
OFF-BROADWAY ACTING CREDITS: The Lark, Urban Stages, Repertorio Espanol, Ensemble Studio Theater, Manhattan Playhouse, Lucille Lortel Theater, Rattlestick Theater, Intar, Puerto Rican Traveling Theater, The Theater at Riverside Church, 59E59, The TBG theater, The NY-Historical Society, Houses On The Moon Theater Company, & Live in Theater.
REGIONAL ACTING CREDITS: San Francisco Shakespeare Festival, Magic Theater, The Sacramento Theater Company, San Jose Repertory Theater, San Diego Repertory Theatre, The San Francisco Playhouse, Theater Rhino. Penguin Rep, Passages Theater Company.
FILM AND TELEVISION: When In Rome" by Touchstone Pictures, "I the Sinner" (Yo Pecador) in Bogotá, Colombia. "Fly Trap" & "The Tool" by Miles Kahn. "State Property 2" by Lionsgate Films. "Strapped" & "Beautiful Something" By Altar Boy Productions HBO's "OZ", "Pan Am" by ABC. "Kurt" by Polish cinematographer Łukasz Swaryczewski. DIRECTING CREDITS: "Voices From Guantanamo" for Actors and Poets Group. "De Novo" for Houses on The Moon, Central America tour. The interactive site-specific hits "The Ryan Case 1873", "Lombardi Case 1975', "The Murder of Venus Xtravaganza 1988", "Fierce & Deadly 1988", "The Pinkertonian Mystery", "The Trial of Typhoid Mary 1915", "J&K 1965 – An immersive love story" "Spirit of the Torch", "Open Mind – A Simulife" for Meow Wolf, for SXSW Festival 2018.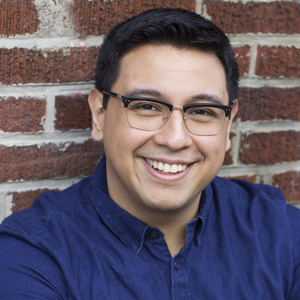 Rudy De La Cruz is an actor and comedian whose credits include Comedy Central's "Broad City", Netflix's "The Punisher", and NBC's "Law and Order: SVU". Having earned a BFA at NYU Tisch, Rudy seeks to use his classical training and experience to challenge people's preconceived notions and bring about positive social change. He would like to thank Devin, his friends, and his family for their constant support. He also thanks YOU for taking the time to support theater, positive social change, and for helping to give a voice for those who cannot speak for themselves. This is how we make change.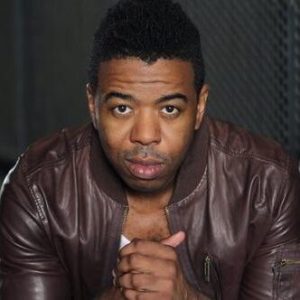 Ian Eaton has appeared in various plays, TV shows (Law & Order and HBO's OZ) and independent films (SIGNS HE MADE AT HOME). Theatrical roles include Charlie Parker in FLIGHT (Metropolitan Theatre), Esteban in DAY OF THE KINGS (Intar), TARA'S CROSSING (Lucille Lortel) and OTHELLO (Clarion Theater). He last appeared in Arizona Theatre Company's "Master Harold and the Boys" and received critical acclaim for his portrayal as Sam. Ian is a proud member of Only Make Believe, a non-profit organization that creates and performs interactive theater for children in hospitals and care facilities. He has been a dedicated member of Houses on the Moon's artistic family since 2005.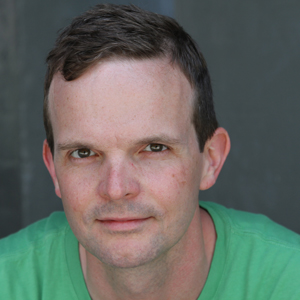 Broadway: A Time To Kill; A Behanding In Spokane; Coram Boy; The Lieutenant of Inishmore; James Joyce's The Dead; 1776; The Sound of Music. TV: "Mindhunter," "Gotham," "Limitless," "Blue Bloods," "Law & Order: SVU," "The Good Wife," "Law & Order: Criminal Intent," "Third Watch."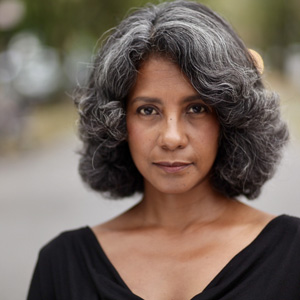 Ms. Guevara's stage credits include the latest performance run of DE NOVO, the world premiere of UNCOMMON SENSE for Tectonic Theatre Project. Theater credits include the New Jersey premier of Water by the Spoonful, Columbia Stages' La Paloma Prisoner and The Hour of The Star, the world premier of SEVEN SPOTS ON THE SUN at the Cincinnati Playhouse and Working Theatres production of LA RUTA. TV/Film credits include SONIA'S CHOICE for the #imhere campaign, LEGEND OF THE 13 SUNS for Kraft, LAW & ORDER, CBS pilot LIMITLESS, Fox's GOTHAM-THE RED QUEEN, ROPE ART, DANNY BOY, NEW YORK STATE OF MIND and the soon to be released THIRD TRINITY.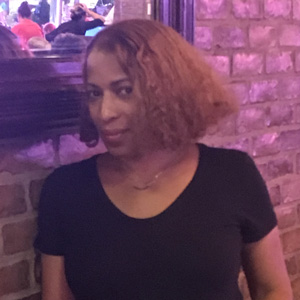 Cristina Hernandez is a New York City teaching artist with Enact, and site director for a middle school in the Bronx. She hails from the Dominican Republic and was raised in the Bronx. She is an actress, writer, and director. Cristina got her start with the CityKids Repertory Company, of which she is a founding member. With CityKids, she helped develop original theater to educate youth about issues including racism, violence, child abuse, animal cruelty, and the environment; she toured the US doing environmental education on the Earth Train. She was also featured on the Jim Henson CityKids show on ABC-TV. She has been seen on the Oprah Winfrey show, and has been in numerous plays, readings, and public service videos. She was last seen in De Novo at Houses on The Moon Theater Company, the Writer's in Performance workshop, and is currently working on her one woman show. She uses her comedic talents to make learning fun. She has travelled throughout Spain to promote an independent film that dealt in part with mental health issues, and recently completed a public health education video for Metropolitan Hospital.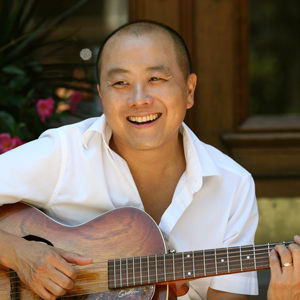 Many moons ago, Andrew Ingkavet helped found this company and continues to contribute music (and designed the logo!) With over 30 years experience as educator, designer, composer & entrepreneur, he was a VJ for MTV-Asia, an award-winning composer for theater & film and is currently CEO/Founder of the Musicolor Method® (https://themusicolormethod.com) a unique approach to music education, now taught throughout the world. Andrew holds a BA Music from NYU with post-grad studies at Mannes College of Music, ASCAP/NYU Film Scoring Workshop, SVA and The Juilliard School. Let's continue to shoot for the moon with theater that awakens…
Michael A. Jones is an actor/writer/teacher. He holds a Theatre Arts degree as well as a Masters of Arts in Education degree. As a writer, he is the author of several stage and screenplays. As an actor, Jones' credits include numerous stageplays, two for which he's earned Audelco Awards and several films. He currently teaches theater to junior high school students and teaches conflict resolution throughout New York City.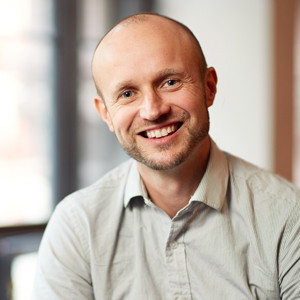 Jeremy J. Kamps is a Houses on the Moon Architect, playwright-in-residence for Esperance Theater Company and Spectrum Theater Ensemble. He is an alum of the Public Theater Emerging Writers Fellowship and current Fellow for the NYC Center for Fiction. His work has been produced/developed with Joe's Pub, The Fountain Theater (LA), Company Cypher at the National Black Theatre of Harlem, Ugly Rhino, and New York Theatre Workshop. Awards and Recognition include: Theater RAW Playwriting nominee (LA 2018), The William Saroyan Human Rights Award Finalist 2016. MFA: NYU.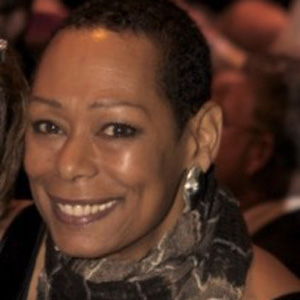 Karen is Co-Artistic Director of Mabou Mines. Most recently, Recycling: Washi Tales, co-creator/collaborative writer/performer (Asia Society, 2016). Awards/Nominations: OBIE (Peter & Wendy, Talk, Mabou Mines' Lear), Dramalogue, Connecticut Critics Circle, Craig Noel, Edinburgh's Herald Angel, Helen Hayes nomination, Drama League Citation (Peter & Wendy), 2016 Lucille Lortel nomination (Futurity).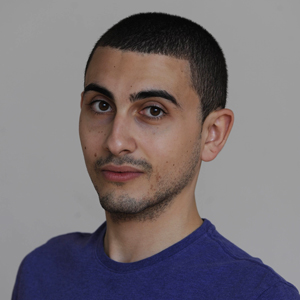 Amir Khafagy is Arab-Rican journalist, essayist, activist, and performer based in New York City. His work has been featured in City Limits, In These Times, Shelterforce, Jacobin, City Lab, The Indypendent, Counterpunch, and The Hampton Institute. Amir holds a MA/BA in Urban Affairs from Queens College.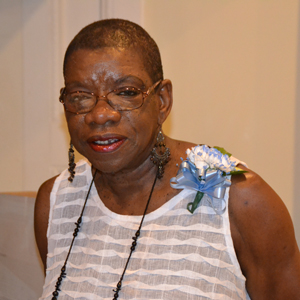 In 1998 Elaine Lane lost her son to gun violence. In that year 3,792 youth under the age of 19 was killed due to gun violence, according to the Center for Disease Control. The loss of her only child took a heavy toll on her life. After years of suffering with grief, she founded David's Shoes a New Jersey Nonprofit Corporation. The program's mission is to reduce teen violence by encouraging children and youth to honor life. She has developed various programs that give opportunity to students to reflect positively about their lives. In addition, she established a book scholarship and mentoring program for young males from at – risk communities.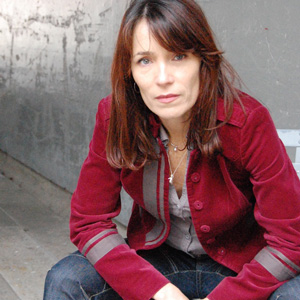 Kimmarie Elle is an educator, actor, dancer and choreographer. She is in her 4th year of being a full time dance teacher in NYC charter schools. As an original cast member of the Off-Broadway hit STOMP, she appeared on Sesame Street, Mr. Rogers' Neighborhood, Late Night with David Letterman, The 68TH Annual Academy Awards, and in the HBO film STOMP OUT LOUD. As a choreographer, her work has been seen at P.S. 122, the Zipper Theater, and other venues throughout New York City. She is a mom, an activist and loves being a contributing member of The Architects for Houses On the Moon.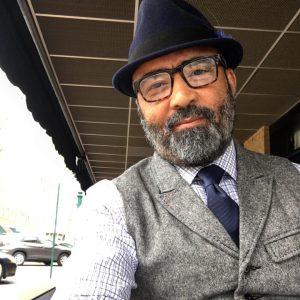 Raliegh has 50 years of music exposure, beginning at the age of 4 with his father teaching him the Ukulele. Raliegh attended University of Miami Music School which then launched a career of over 3 decades of playing the piano and sharing the stage of musical legends like Herbie Hancock, Carlos Santana, Omar Lye-Fook, Nile Rogers, John Mayer, Guru, Stacy Lattisaw, Be Be Winans, Malik Yoba and countless others. In 2006 Raliegh joined Michael Franti & Spearhead for a 9 year run touring worldwide through Europe, South America, New Zealand, Japan, Singapore, South Africa, the continental U.S,. and Canada. As a Composer, Raliegh has an eclectic catalog of pieces registered with ASCAP that are played around the world. Some of his creative efforts specialize in "youth empowerment" and have appeared on Nickelodeon and ABC's Saturday morning children's programs. Raliegh also has over 12 years experience working with inner-city youth in the field of Youth Development through the Arts. Hired as the Music Director for The CityKids Foundation, Raliegh had the opportunity to cultivate the musical and performance talent of hundreds of youth through theme-based performances touching on teen pregnancy, racism, culture and relationships. He was the Music Composer for the Emmy nominated TV show "CityKids," a project involving the Jim Henson Company. At present Raliegh is an Artist Master Teacher with the People's Conservatory in Oakland. Some of his classes are general music, Piano, Guitar, Bass, computer music and music composition. He enjoys scoring for TV, podcasts and films, providing session work, and performing with artists world wide as well as with his own Steely Dan tribute band, "The Dans of Steel."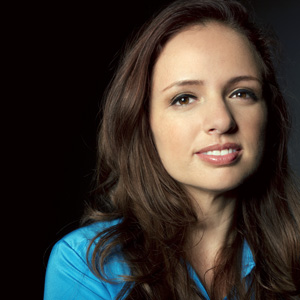 Paola Poucel is an actress, singer, and voiceover artist and is a graduate of the American Musical and Dramatic Academy in NYC. Her career began in Mexico at the Theater Company of the State of Puebla in classics like Fuenteovejuna, Otelo, and The Would Be Gentleman. Other favorite credits include: Fame (Serena) and Notredame de Paris (Fleur du Lys). Paola has starred in original new works like the opera rock Amusia in Salamanca Spain, and the experimental plays Esperadoras and Losers. In New York she has participated in numerous theater projects including: De Novo (Kim Salinas), Cinderella (Cinderella), Interpreting a Dream (Ivania) and Rosa de Dos Aromas (Gabriela) . Overseas productions include: El Sexo del Che in Buenos Aires, Argentina and the Spanish version of De Novo in San Salvador, El Salvador. After several short films, her feature debut Ilegales premiered at the 2010 HBO Latino Film Festival to great reviews. The film is now available on DVD, Netlix and Amazon. After a sucessful run in the festival circuit, her most recent shortfilm Text Amy (which she starred and produced) is part of the rotation of the "Emerging Latino Filmmakers" at FUSE TV. Furthermore, Paola has developed a distinctive voiceover career working for brands such as Kmart, Aveeno, TD Bank, Nickelodeon's Dora and Friends, Dora the Explorer, Payless, Cricket Wireless, Neutrogena, Nintendo, Subway, DSW, Publix and Microsoft. Paola is also a member of SAG-AFTRA, IFP, and NYWIFT.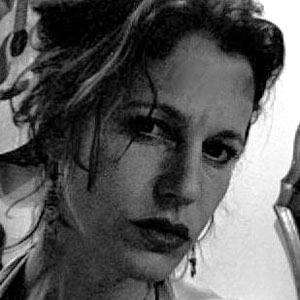 Joanne Solomon is a writer, story teller, performer and aerialist. She recently had a reading of her one person show " Hurtling" as part of the Houses on the Moon's new playwrites reading series. She is a Moth main stage performer and was in the off broadway show De La Guarda. Recent written work can be found in Longreads and The Awl. Joanne has been thrilled to work on a few projects with Houses but most recently has been honored to be involved in the Architects program. She hopes to do a run of her show late fall of 2018.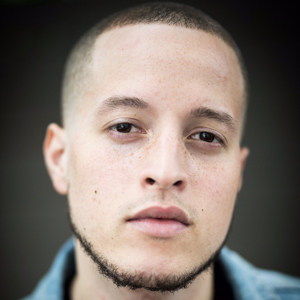 Manny Ureña is an actor of Dominican descent, born and raised in Corona, Queens. He fell in love with the creative process while studying acting at prestigious William Esper Studio in New York City. Notable credits include De Novo (Next Door at NYTW) Blue Bloods (CBS), See You Yesterday (Netflix), Pimp (starring Keke Palmer) and a major supporting role in the upcoming indie feature Barrio Boy.
---
Board Of Directors
RASHAD CHAMBERS (Secretary)
Talent Manager and Broadway Producer
KEVIN CONNOR
Managing Producer, Hal Luftig Productions
R. ERIN CRAIG
Theater & Film Producer, La Vie Productions
JANE DUBIN (Chair)
Broadway and Off-Broadway Producer
MELVINA DOUSE
Artist and Creative Producer
AMY GOTTLIEB (Vice President)
Associate Regional Director, American Friend Service Committee's Northeast Office
NAKIA HAMLETT
Interim Dean of Institutional Equity and Inclusion Director of Faculty Equity, Inclusion, and Belonging, William Meredith Assistant Professor of Psychology at Connecticut College
JEREMY HANDELMAN
Commercial theater producer, video producer & videographer, Off the Leash Productions
JENNIFER ISAACSON
Producer
JEFFREY ROSENSTOCK
Assistant Vice President for External and Governmental Relations, Queens College
SUSAN SHAH
Managing Director of Racial Justice at Trinity Church Wall Street
JEFFREY SOLOMON
Playwright, Co-Founder of Houses on the Moon
MELISSA SPRINGS (Treasurer)
Financial Manager
EMILY JOY WEINER (Vice President)
Artistic Director and Co-Founder, Houses on the Moon
Advisory Board
WARREN ADAMS
Writer, Director, Choreographer
JAMIE DEROY
Broadway and Off-Broadway Producer, Performer
DINA JANIS
Artistic Director of the Vermont Public Theater /Drama Faculty- Bennington College
HAL LUFTIG
Broadway and Off-Broadway Producer
NELLE NUGENT
Broadway and Off-Broadway Producer
LISA ROTHE
Director
DAVID ROTHENBERG
Founder of The Fortune Society
DREW TAGLIABUE
Former Executive Director of PFLAG/NYC
CHERYL WIESENFELD
Broadway and Off-Broadway Producer