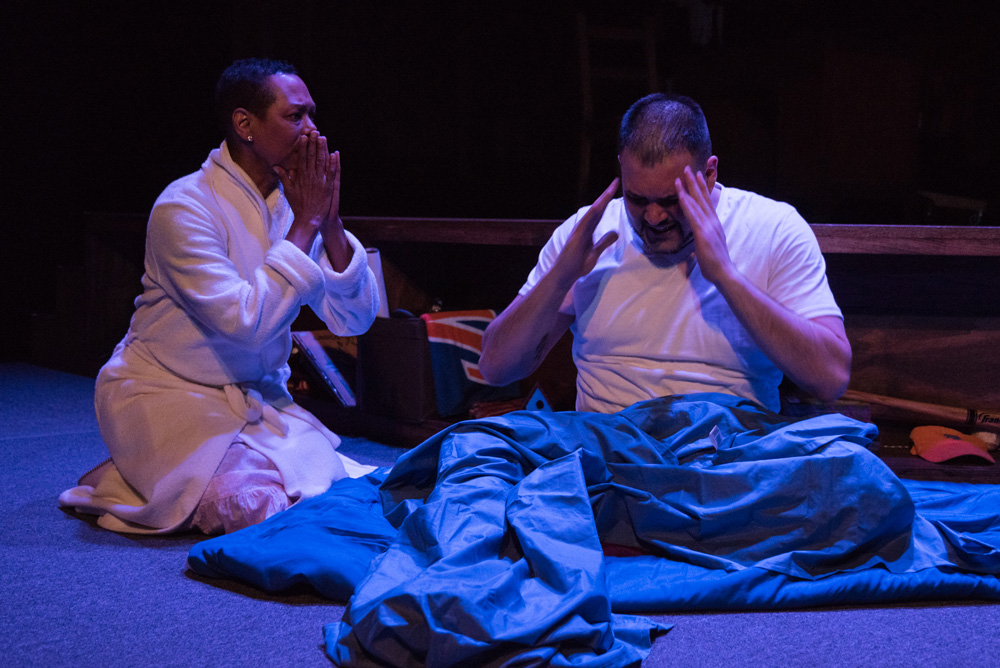 Partners
HOTM amplifies unheard stories that explore the most complex social and cultural issues of our time. Our development process prioritizes deep engagement and long-term collaboration with the communities whose stories we tell in order to create high quality professional theater that is also of service. This has been made possible through our strong relationships with community partners, who are integral to our work at every stage of development.
How does Houses on the Moon partner with community organizations, advocacy groups and community leaders?
OUTREACH
Our work is created with and by individuals with lived experience of the stories we share. In order to connect with individuals who want to participate in play development or storytelling workshops, our first step is often to reach out to organizations or community groups working in that respective area. In this way, we are able to connect with individuals who are engaged in the subject matter and experts in the field.
AUDIENCE DEVELOPMENT
By developing meaningful relationships with individuals and organizations who come from the communities with whom we create our plays, we are able to expand our reach beyond traditional theater going audiences. This segment of our audience generally consists of "non-traditional" theater attendees, or individuals who are more diverse in age (particularly youth), household income, and racial/ethnic identity than the aforementioned "traditional" theater-going demographics.
By prioritizing these relationships, we are proud that community partners and their constituents have historically made up at least one half of our audience. We remove economic barriers when we produce Off-Broadway by subsidizing ⅓ of our ticket inventory for our partners and their constituents. We also ensure that there are at least three, fully subsidized student matinees of each production to encourage multi-generational audiences.
POST-SHOW CONVERSATIONS
Post-show conversations are a key feature of our presentations. During these conversations, we invite community partners and the creative team to dialogue with the audience about issues raised in the play. These conversations are opportunities for impact: for example, during a post-show conversation of DE NOVO at Queens' Elmhurst Hospital, a grandmother shared that her grandson had recently fled a gang in Honduras and was seeking asylum. He was going through the same journey as the lead character in our play. NYC Council Member Daniel Dromm, a participant in the post-show discussion, was able to connect her to pro-bono legal aid.
TOURING & ADVOCACY
Our partnerships do not end at the conclusion of the Off-Broadway run. Houses on the Moon continues to be engaged with community partners even after our projects are completed. We do this by amplifying their work on social media, continuing to offer storytelling workshops to their constituents and, where relevant, remounting our productions often in non-traditional spaces (libraries, hospitals, municipal buildings, classrooms, etc.) to further our partners' advocacy goals. HOTM's dedicated Community Outreach Liaison is dedicated towards maintaining relationships with past partners.
By nurturing these long term relationships, we are able to engage individuals in the creative process, make non-traditional audience members feel welcomed in Off-Broadway theaters, and continue to present work that serves the community's needs.
---
Our Partners
American Friends Service Committee Immigrant Rights Program
www.afsc.org
American Friends Service Committee Healing Justice Program
www.afsc.org
Kids in Need of Defense
www.supportkind.org
Safe Horizon
www.safehorizon.org
Amnesty International
www.amnesty.org
Human Rights First
www.humanrightsfirst.org
American Immigration Lawyers Association
www.aila.org
Detention Watch Network
www.detentionwatchnetwork.org
New Yorkers Against Gun Violence
www.nyagv.org
States United to Prevent Gun Violence
www.ceasefireusa.org
The Fortune Society
www.fortunesociety.org
Echoes of Incarceration
www.echoesofincarceration.org
David's Shoes
www.davidsshoes.org
Prison Families alliance
www.prisonfamiliesalliance.org
PFLAG
www.pflag.org
LIBERTAS CENTER
www.libertascenter.net
New Hour Long Island
www.newhourli.org
Osborne Association
www.osborneny.org