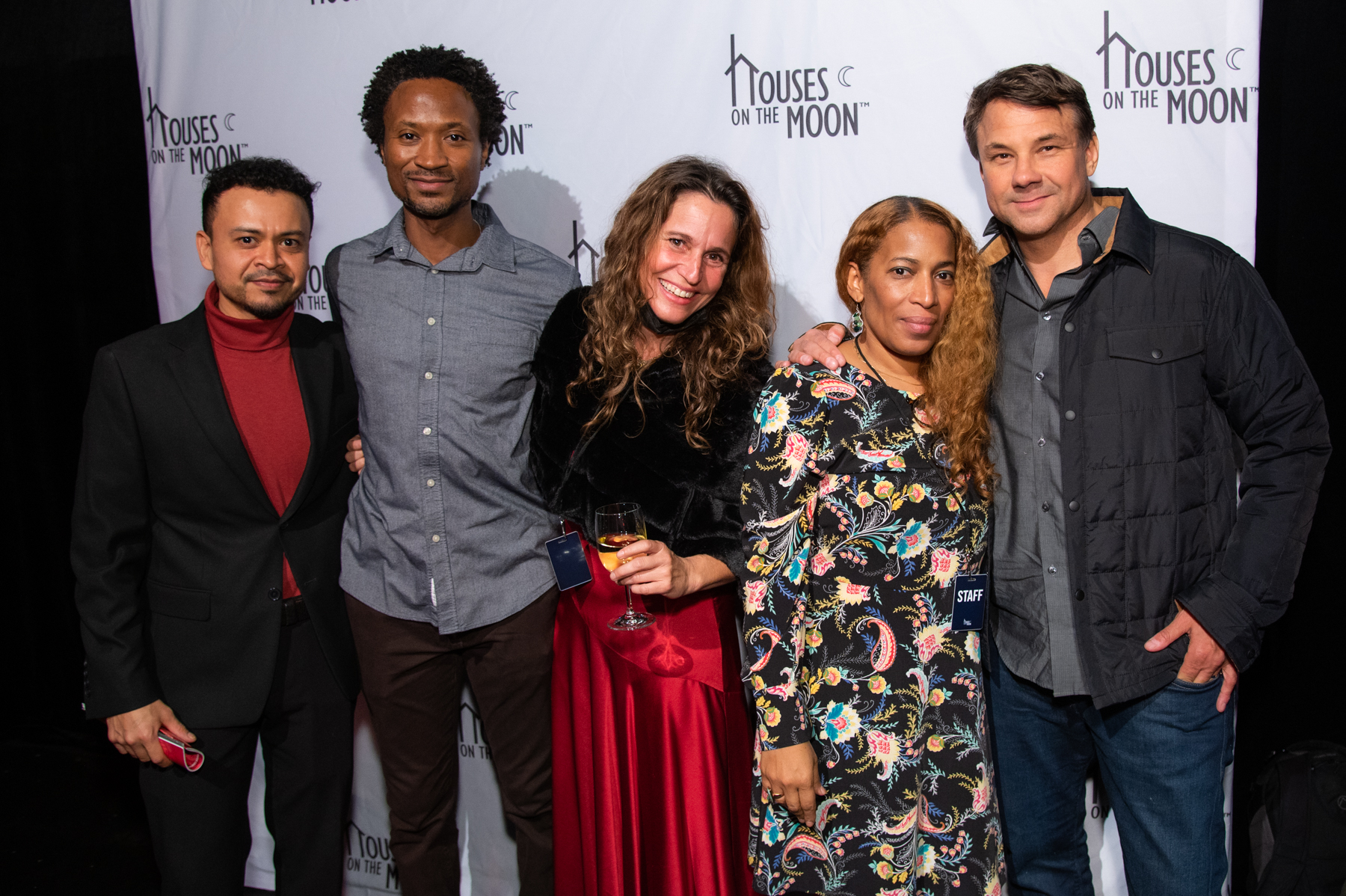 Amplify 2023

Honoring
Rashad V. Chambers & Dr. Kate Cerulli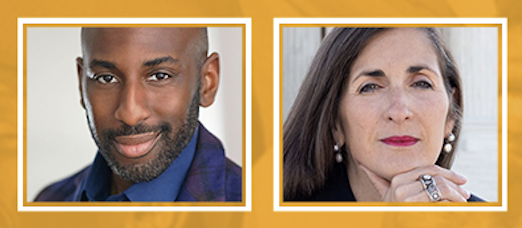 Celebrating Leyton Award Recipient:
Alex sanchez of homies unidos
"We are thrilled to honor these remarkable individuals and organizations at our Amplify 2023 Gala. Each of them has made an indelible impact on our community and embodies the spirit of compassion, resilience, and dedication that Houses on the Moon stands for. Rashad V. Chambers, with his Tony award-winning brilliance and invaluable contributions to our board, has been an unwavering pillar of support for our mission. Dr. Kate Cerulli's groundbreaking work in mental health and her commitment to the arts have brought immense healing and awareness to countless lives. And Homies Unidos, with their tireless efforts to promote peace and uplift marginalized voices, has been a beacon of hope in our society. Together, they exemplify the power of storytelling and its potential to bridge divides, inspire change, and foster a more empathetic world. We are deeply grateful for their partnership and are honored to recognize their extraordinary achievements."

Emily Joy Weiner, Co-Founder & Artistic Director of Houses on the Moon
Join Houses on the Moon Theater Company on Monday, October 2nd at 6:30 pm at Green Room 42 for an incredible evening of performances and celebration! Click on the AMPLIFY 2023 Digital Program below to learn more about Houses on the Moon, our honorees, the evening line up and much more!
---
Purchase Tickets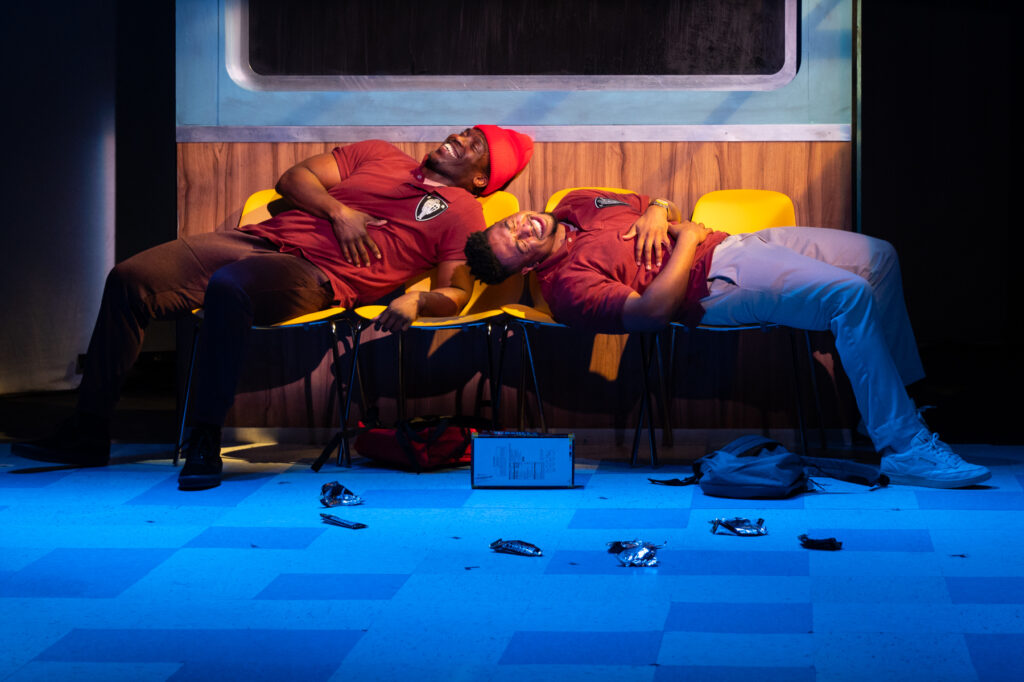 Houses on the Moon's 2023 AMPLIFY gala will take place on Oct. 2nd, 2023 at 6:30pm at Green Room 42 (4th Floor, Yotel, 570 10th Ave). Tickets include a rooftop cookout, open bar, live music, featured performances, special guests, and the presentation of the Mauricio Leyton Award!
$250 All-Inclusive Ticket for One – Includes open bar, food, gifts, reserved seating for one and virtual listing.
$1,000 Premium Ticket for Two – Includes open bar, food, gifts, reserved seating for two, a virtual listing and a half-page Tribute Message.
---
Become a Sponsor
Joining the celebration as a sponsor is a great way to support Houses on the Moon Theater Company and amplify the work of our amazing honorees!
Learn more about our sponsorship levels, gifts and incentives, and click below to purchase a sponsorship package.
---
Purchase a Tribute Message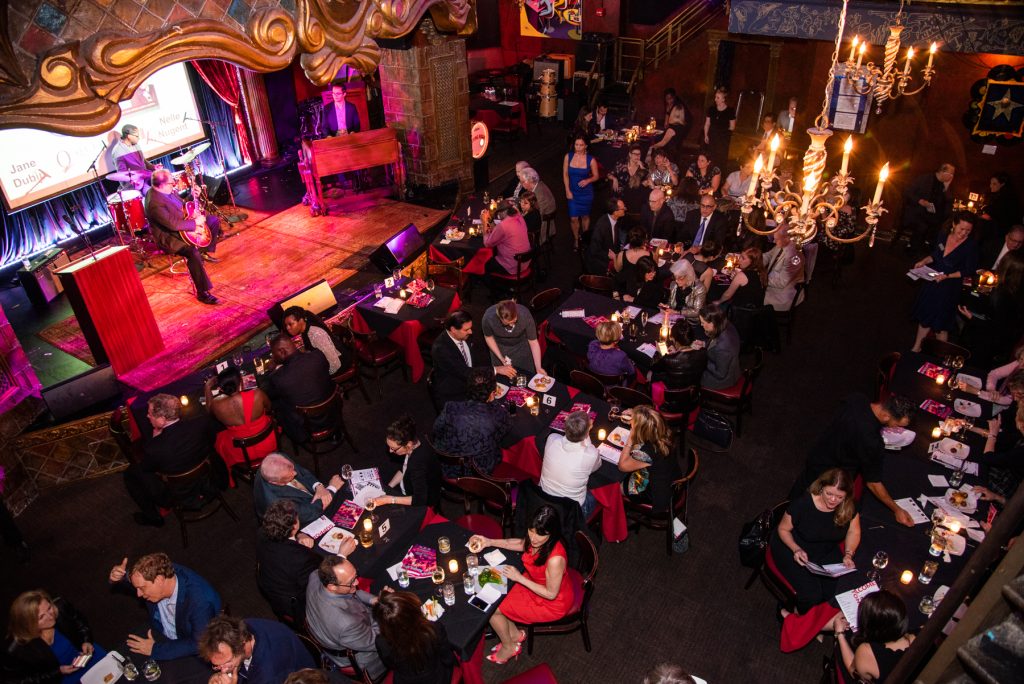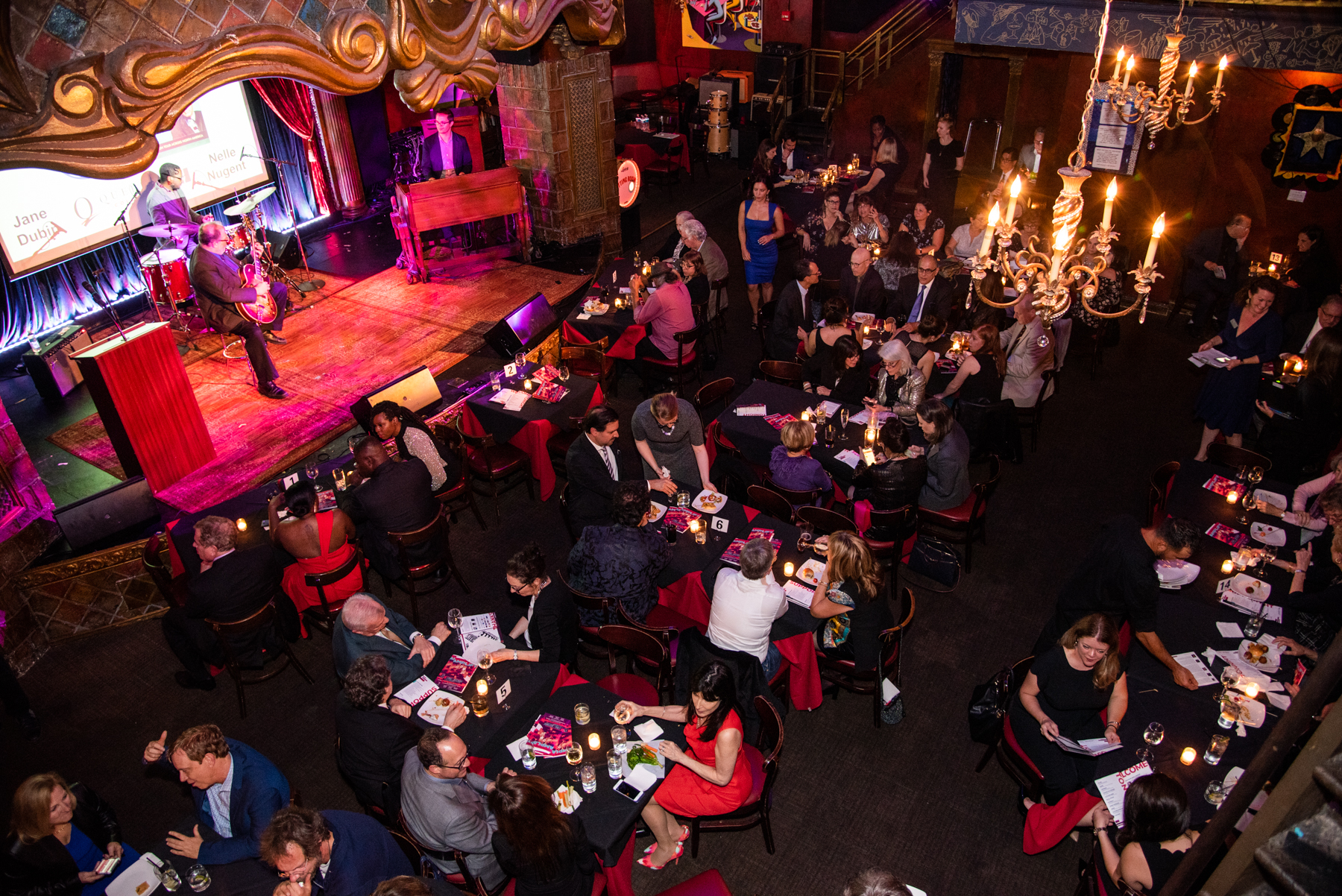 Celebrate our honorees and Houses on the Moon Theater Company by purchasing a Tribute Message! Your message can contain any note or image you'd like. All Tribute Messages will be shared in our Virtual Program, displayed digitally during the event, and included in a specially-printed gift book for our honorees.
---
Bid on our online auction
Check out our fantastic auction items, and bid online for a chance to win Broadway tickets, bespoke European tours, sunny Los Angeles getaways, health and wellness services and much more! The auction is live NOW so place your bids and win big! The auction will close at midnight on Oct. 2nd, following the event.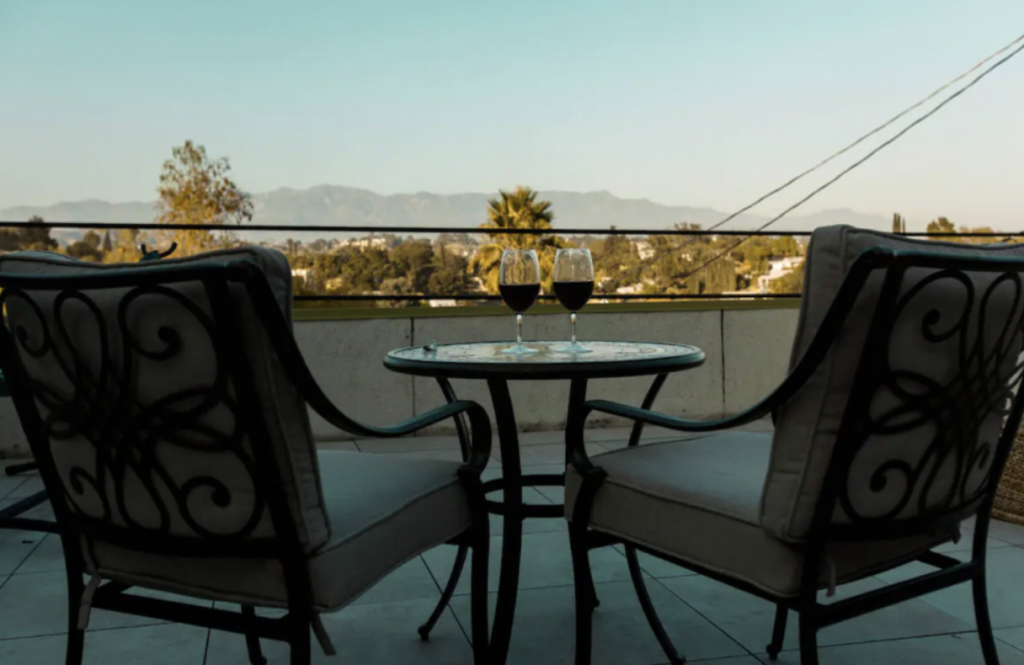 ---
Make a contribution
Please consider making a fully tax-deductible contribution in honor of our honorees and our work. Your donations will support Houses on the Moon's 2024 Season, which will include the world premiere of HOTEL HAPPY, a new play by Camilo Almonacid.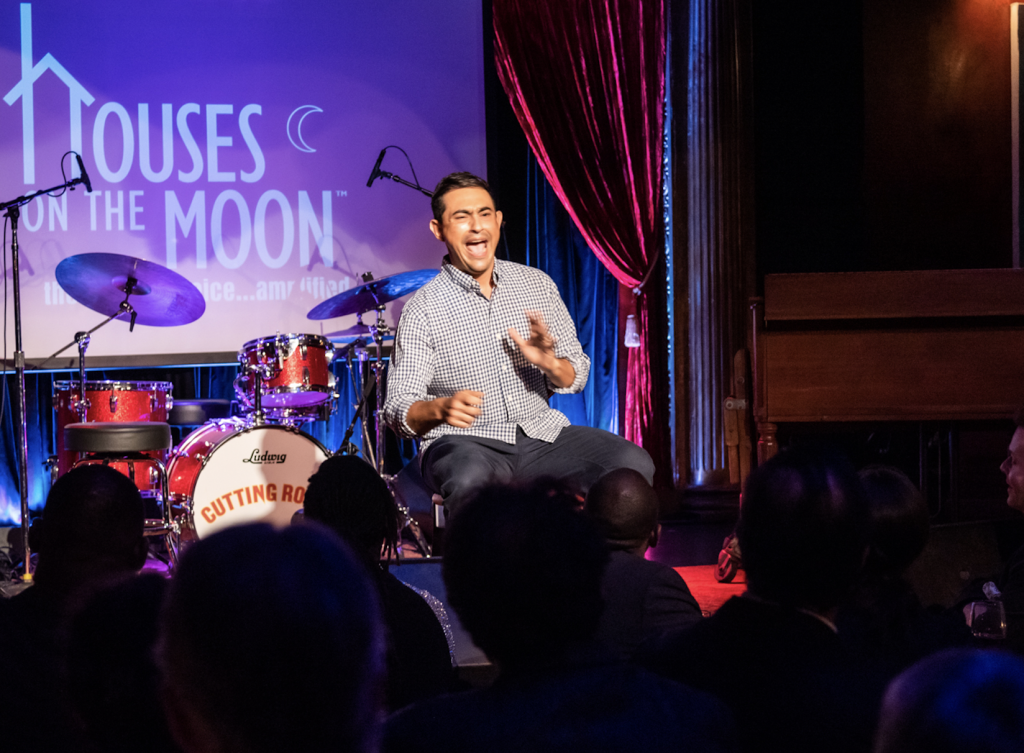 ---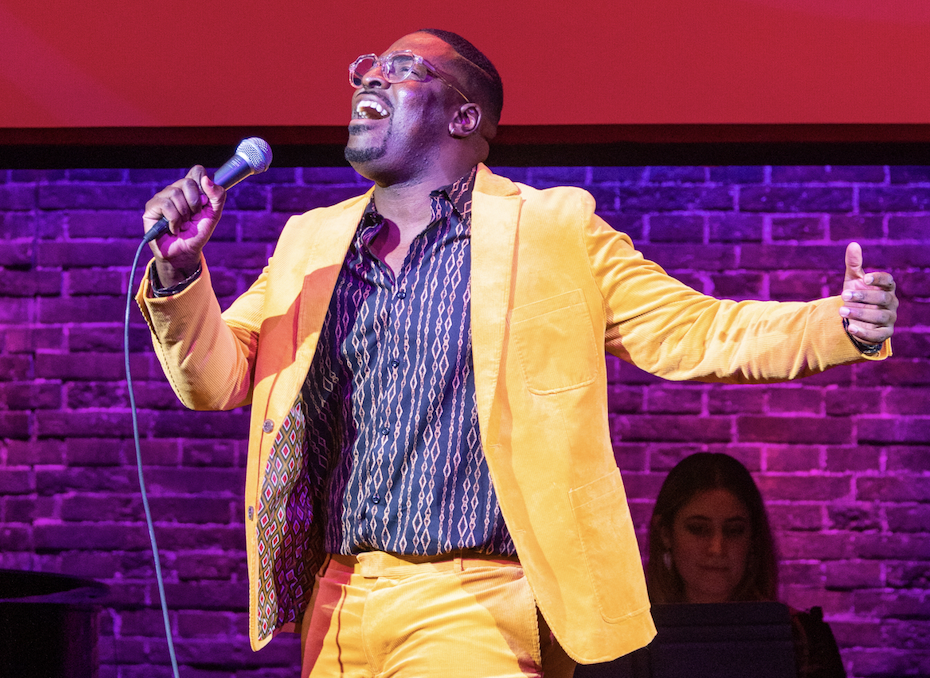 ---
Thank you!
AMPLIFY 2023 Sponsors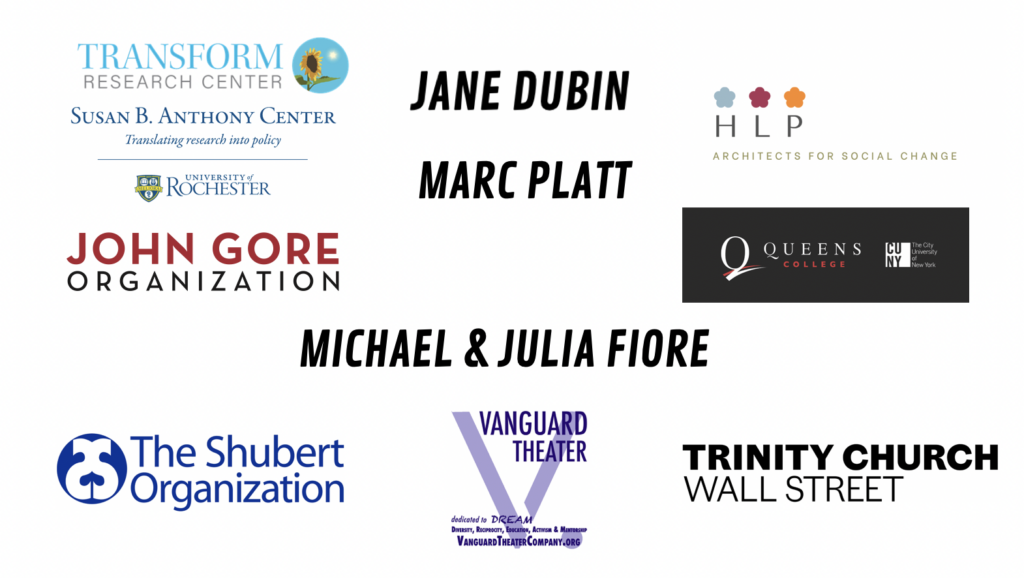 Honorary Committee
Organizing Committee
Laurie Bernhard
Jane Dubin
Michael and Julia Fiore
Sheree and Duriel Garner
Tracey and Justin Guinyard
Justin Miller
Amy and Lenny Price
Cheryl Wiesenfeld
Ruth Zowader
Ahmad Bakrin
Kevin Connor
Emily Cordes
Susan Goodwillie
Amy Marie Haven
Christian Kassab
Janel Scarborough
Emily Joy Weiner
Board of Directors
advisory Board
Rashad V. Chambers
Kevin Connor
R. Erin Craig
Jane Dubin
Melvina Douse
Amy Gottlieb
Nakia Hamlett
Jeremy Handelman
Jennifer Isaacson
Jeffrey Rosenstock
Susan Shah
Jeffrey Solomon
Melissa Springs
Emily Joy Weiner
Warren Adams
Jamie DeRoy
Dina Janis
Hal Luftig
Nelle Nugent
Lisa Rothe
David Rothenberg
Drew Tagliabue
Cheryl Wiesenfeld
Contact us
For all Gala-related inquiries, please contact Susan Goodwillie at

[email protected]