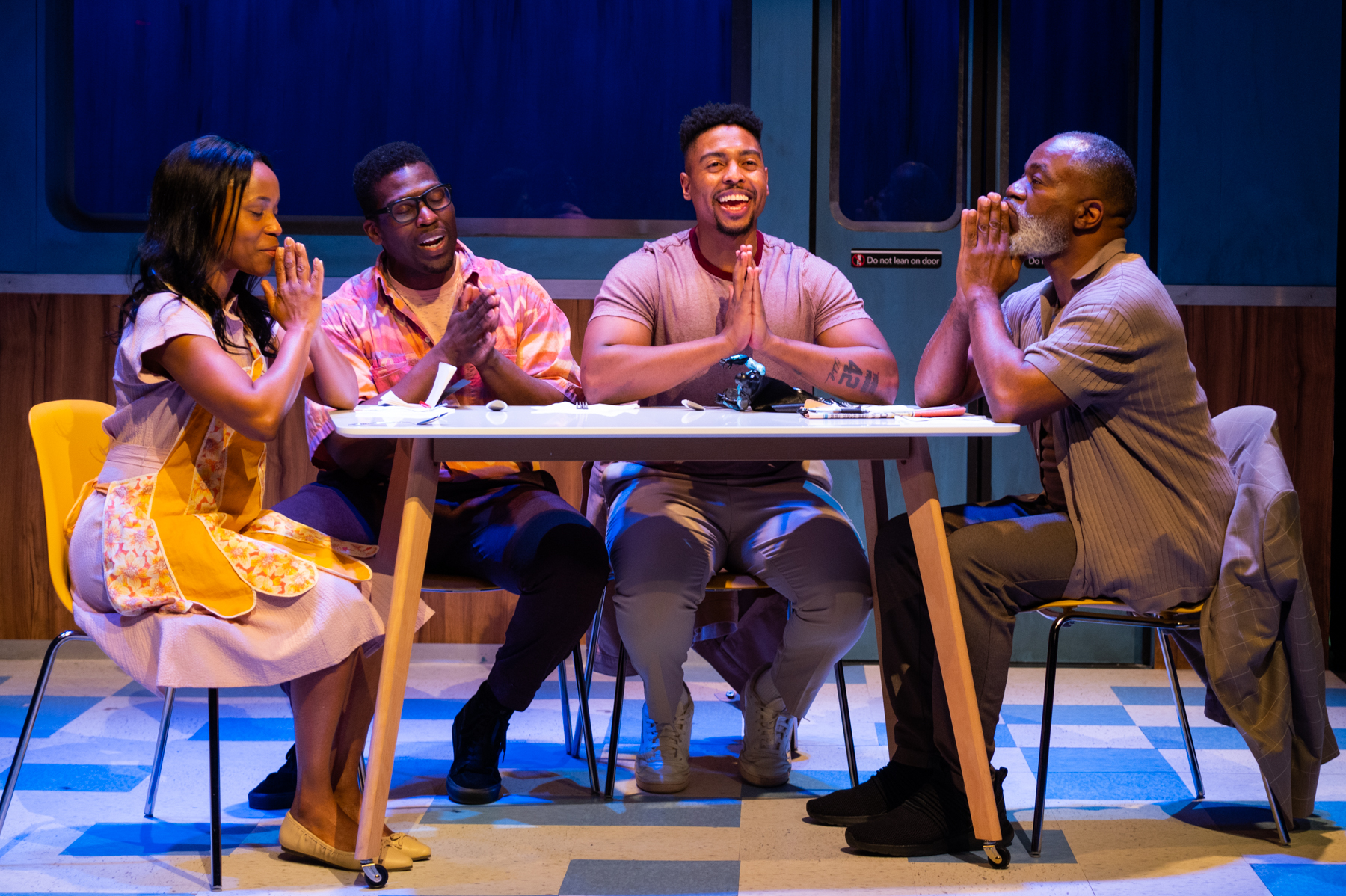 SuperHero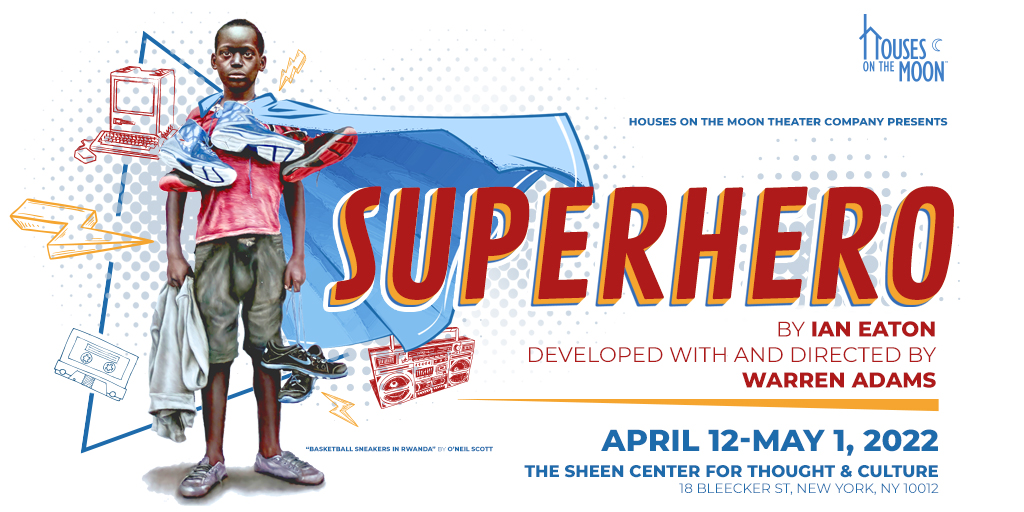 SuperHero, by Ian Eaton, is a new play about a young boy who fantasizes about having super powers with the hope that they will solve all of his problems. After a tragic event, Ian's fantasies of being a "super" man are shattered when a neighborhood bully forces him to confront the kind of man he wants to become.
The play follows Ian's personal experiences of losing his older brother to street violence, and navigating strict West Indian parents, girls, and Catholic school amidst the backdrop of Harlem's Manhattanville Projects. SuperHero is a coming of age story that grapples with identity, acceptance, and forgiveness through the eyes of an artistic kid growing up in West Harlem in the 1980's.
SuperHero had its world premiere from April 12th – May 1st, 2022 at the Sheen Center for Thought & Culture.
Artistic Team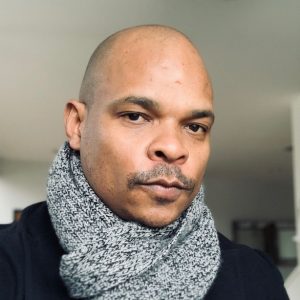 Warren Adams is an Award Winning, South African born Artist living in New York City. He is the Co-Founder of Artistic Director of the Black Theatre Coalition. Past projects include: MOTOWN THE MUSICAL (Broadway, US Tours, West End), Brandon Victor Dixon's AMERICAN SONG BOOK at LINCOLN CENTER (Director), AFRICA STRAIGHT UP (Director), and Off-Broadway play ALL THE NATALIE PORTMANS, HOW I LEARNED TO DRIVE, OROONOKO and RUINED (Choreographer). Other notable credits include the opera MAGDALENA in Paris at the Theatre Du Chatelet, Disney's TOY STORY THE MUSICAL and Nora Ephron's last film JULIE AND JULIA. Warren co-founded the production company WalkRunFly and co-produced HEDWIG and OF MICE AND MEN on Broadway. Adams has served as an Adjunct Professor at both Princeton University and NYU in the drama departments.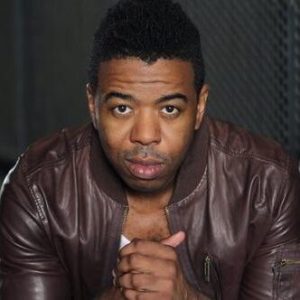 Ian Eaton has appeared in various plays, TV shows (Law & Order and HBO's OZ) and independent films (SIGNS HE MADE AT HOME). Theatrical roles include Charlie Parker in FLIGHT (Metropolitan Theatre), Esteban in DAY OF THE KINGS (Intar), TARA'S CROSSING (Lucille Lortel) and OTHELLO (Clarion Theater). He last appeared in Arizona Theatre Company's "Master Harold and the Boys" and received critical acclaim for his portrayal as Sam. Ian is a proud member of Only Make Believe, a non-profit organization that creates and performs interactive theater for children in hospitals and care facilities. He has been a dedicated member of Houses on the Moon's artistic family since 2005.
Cast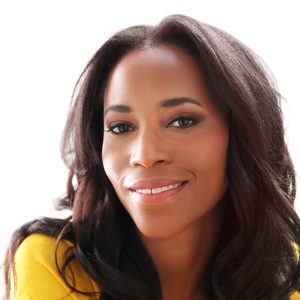 Valisia is an award winning actress who has graced the Broadway stage in
numerous Tony Nominated productions such as The Three Penny Opera, 110
in the Shade , Ragtime and The Book of Mormon. Her starring role as Diana
Ross in Motown the Musical garnered her a Grammy Nomination, Tony
Nomination, Theatre World Award, Drama League Nomination and an Outer
Critics Circle nomination. Valisia won a Joseph Jefferson Award and was
nominated for a Black Theatre Alliance Award for her portrayal of Sarah in
Ragtime at the Drury Lane Theatre in Chicago. Off Broadway Valisia starred
as Lorraine Hansberry in Sweet Lorraine (Lorraine Hansberry) and Almost
Heaven, The John Denver Musical. In 2020, Valisia Executive Produced &
starred as Lorraine Hansberry in the virtual production of Scenes From Sweet
Lorraine which was a benefit for Stand Up To Cancer and the Equity in the
Arts & Culture Committee of the Brooklyn NAACP. Some of her regional
credits include Rock and Roll Man (Lavern Baker), Mark Twain's River of
Song, Oklahoma (Laurey), Caroline or Change (Emmie), Dreamgirls (Deena
Jones), Godspell (Joanne), Big River (Alice's Daughter) and Little Shop of
Horrors (Chiffon), to which she was nominated for a Kevin Kline Award. She
has toured with the USO and the National touring companies of All Shook Up
(Lorraine) and Mamma Mia (Lisa). She has been a part of countless
workshops and readings in the New York City area. Some of her television
credits include FBI: Wanted, The Blacklist, Blue Bloods, Live at the Lincoln
Center (Camelot) and the 60th and 67th Annual Tony Awards. Valisia is an
ovarian cancer survivor and has been honored by the NOCC, OCRA and
Look Good Feel Better. She also served as the spokesperson for the NOCC
and has been the keynote speaker for cancer organizations across the country.
Her journey has been featured in Elle.com, Vogue.com, Vanity Fair
Magazine, Essence Magazine, Parade Magazine, USA Today, NY Times and
many other publications. She has been honored three times by her alma
mater, University of Tennessee, Knoxville. twitter/ instagram @valisialekae
www.valisialekae.com.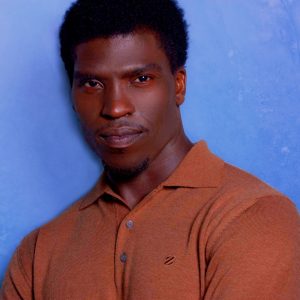 SJ Hannah was last seen onstage at The Orlando Shakespeare Festival in GTFOH. Other productions include On Striver's Row (Metropolitan Playhouse), The First Deep Breath (National Black Theatre), Meaningful Conversation (New Light Theater Project), Basement (Shetler Studios), Invisible Life, The Musical, at the legendary Apollo Theater, and The Lion King (national tour). He dedicates this performance to his mom, the perfect fan.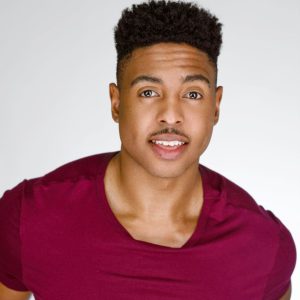 Bryce Michael Wood graduated from the University of Notre Dame with his Bachelors and was a Division–I Athlete for the Fighting Irish. Most recently he received his MFA in Acting from UCONN under the direction of Dale AJ Rose. His recent credits include, but aren't limited to: King Lear at Shakespeare & Co, TopDog/Underdog at Shakespeare & Co., Glory at the New School, Othello at the Brick Theater, Gloria at Asolo Repertory Theater, The Royale at The Hippodrome Theater, Smart People at both The Geva & Kitchen Theatre, Welcome to Fear City at the Contemporary American Theatre Festival, and Row, where he starred as Muhammed Ali at Goodspeed Opera House. While attending UCONN he was in a multitude of Connecticut Rep. Productions.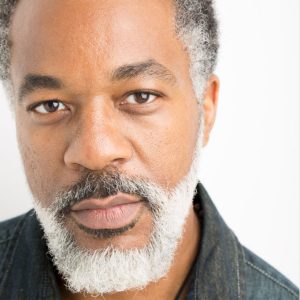 Jeorge Bennett Watson is a 30+ year grizzled, yet affably handsome veteran of the theater, TV/film and VO wars, who's extremely grateful to HOUSES ON THE MOON for this opportunity to bring this important work to life. He is a recent graduate of the 2020-2021 Atlantic Acting School Evening Conservatory and studies continuously with Susan Batson, Carl Ford, Jake Harders and the faculty of Completely Ridiculous as acting and accent coaches. He is represented by Avalon Artists Group, theatrically, Innovative Artists, commercially as well as VO work, is managed by RedLetter Entertainment, domestically and by Crawford Talents, internationally. He is a father of two beautiful/excellent humans and is a self-taught bass player. Excelsior!
Get Support & Take Action
David's Shoes – David's Shoes is a nonprofit organization dedicated to reducing teen violence and honoring those we've lost, through youth empowerment, education, and community engagement.
Where Do We Go From Here, Inc. – Where Do We Go From Here Inc. is a nonprofit organization with a mission to assist families from being stuck in their grieving process into living their NEW LIFE without their Loved by offering Healing Circles and Meditation in a Safe Environment.
---