HOTEL HAPPY takes place at a high-end erotic resort in Bogotá, Colombia, that caters to foreign men. Sofi, a former beauty queen turned sex worker, rescues a displaced donkey named "Like You". Sofi wants to protect Like You from greedy landowners who will use him for forced labor. She plans a rescue mission with her co-workers Lulu and Candela, and they bring him to the hotel. When three American mercenaries visit the hotel on a special mission, the girls must protect Like You at all costs because, as they will soon discover, he is no ordinary donkey.
A play about sexual tourism in Colombia and that industry's close connection to the country's civil war, HOTEL HAPPY explores American-Colombian relationships through a farcical lens, using the power of absurdity to reflect how the decimating effects of war displace us all. This timely and ambitious project boasts a seven-person cast and an eighth character – who happens to be a donkey – played by a life-size puppet!
Houses on the Moon Theater Company will produce HOTEL HAPPY in February 2024, with development workshops throughout 2023. Stay tuned!
Artistic Team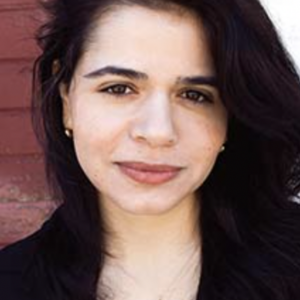 Estefanía Fadul is a Brooklyn-based Colombian-American director. Recent projects include the world premieres of Eva Luna by Caridad Svich (Repertorio Español), The Garbologists by Lindsay Joelle (Philadelphia Theater Company), Carla's Quince created with The Voting Project (Drama League Award nomination), Zoom Intervention by Noelle Viñas (Weston Playhouse, NYTimes Critics Pick), The Same Day by Stefan Ivanov (Sfumato Theatre, Bulgaria), and C. Quintana's Azul (Southern Rep) and Scissoring (INTAR). Estefanía has developed new work off-Broadway and regionally at the Public Theater, Playwrights' Realm, NYTW, Chautauqua, Audible, Goodspeed, Juilliard, and more. She is the inaugural recipient of New York Stage and Film's Pfaelzer Award, and an alumna of directing fellowships at Clubbed Thumb, the Drama League, O'Neill/NNPN, Williamstown, and Repertorio Español. She serves on the Drama League's Board of Directors, and is a member of the Leadership Circle of the Center for Performance and Civic Practice, the New Georges Jam, the Latinx Theatre Commons advisory committee, the Lincoln Center Directors Lab, and SDC.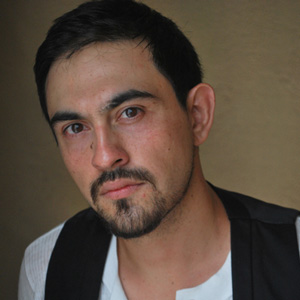 Camilo Almonacid is a New York based playwright, actor, and educator. Born in Bogota, Colombia he was raised in the U.S and has lived in Florida and Washington State. His most recent play, The Assignment, commissioned by Houses on the Moon Theater Company, was be produced Off-Broadway at the A.R.T/New York Theatres in April 2017. His other plays include Wepa! (Fuerza Fest) Westpine Myopes (Rita Goldberg Award), Checkin In (Irv Zarkower Award), For the Flies (Here Arts), Church Of Why Not (Theatre 167), After the Crowds (Queen's Museum, NY times Critics Pick), and Shithole (Here Arts). He continues to work on new projects and collaborations that explore the pluralistic voices of American society. He holds a BFA in Acting from Rutgers University (2008) and an MFA in Playwriting from Hunter College (2014).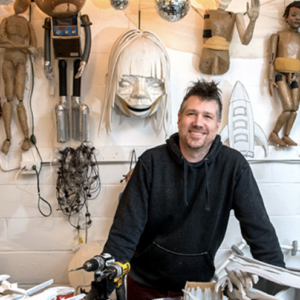 Matt Acheson is a founder of AchesonWalsh Studios, a kinetic creation studio providing design, fabrication, direction and performance services, whose clients include Amazon Studios, Broadway, Radio City Music Hall Lincoln Center Theater, The Alliance Theater and the Atlanta Symphony Orchestra, Long Wharf Theatre, Radio City Music Hall, Disney Cruise Lines, Cirque Du Soleil, and the Yale School of Drama. Currently AchesonWalsh Studios is designing and fabricating large scale creatures for Other World, a new musical which will open this winter in Baltimore. Matt has had the pleasure of working with many exceptional artists including Basil Twist, Dan Hurlin, Mabou Mines, Lee Breuer, Paula Vogel, Chris Green, Metropolitan Opera, The Swedish Marionette Cottage, MTV, Lake Simons and Nami Yamamoto and directed and curated The Puppet Lab, an experimental puppet festival at St. Ann's Warehouse for over a decade. He was the Puppetry Director for War Horse, during its run at Lincoln Center Theater and for the North American tour.