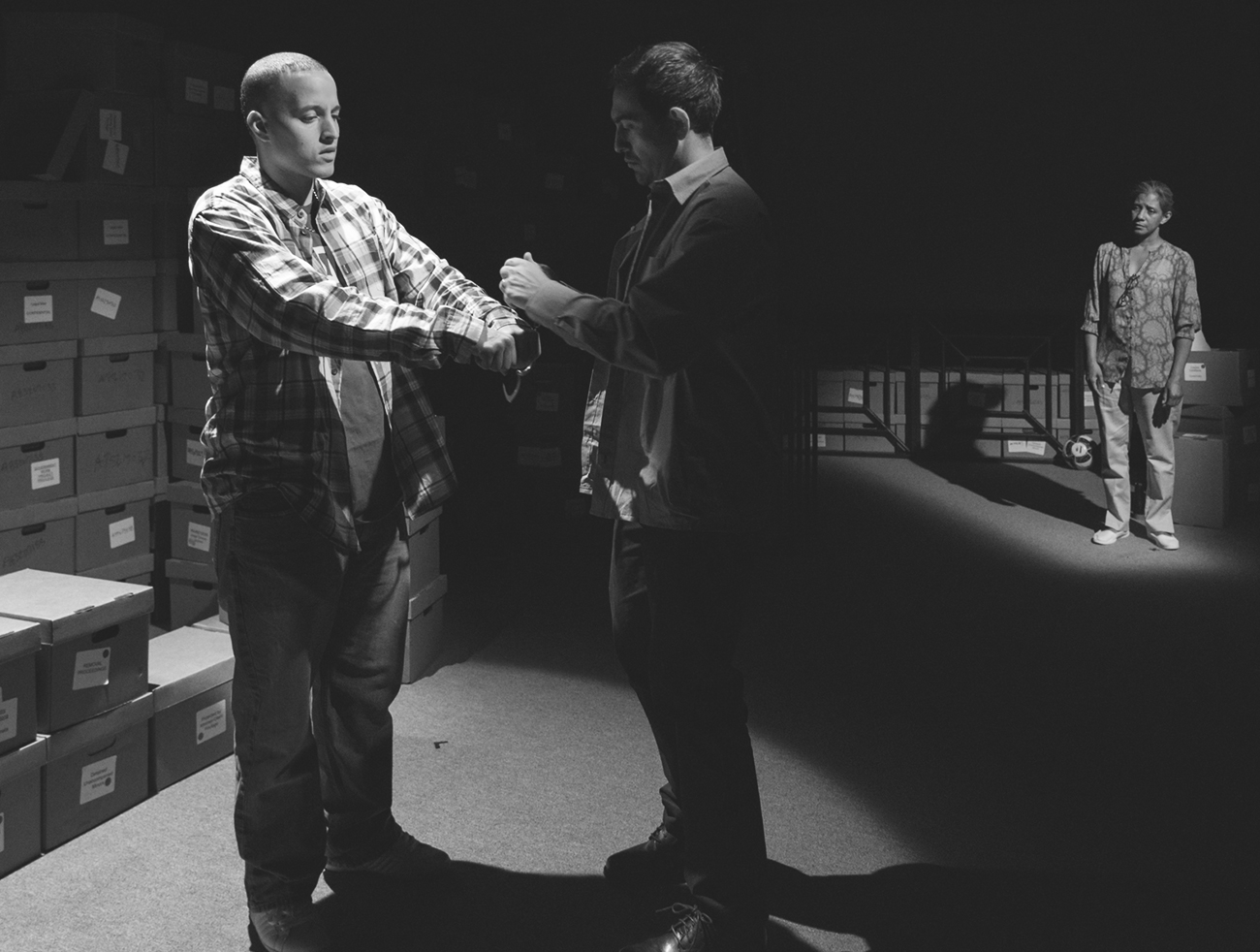 On the streets of Guatemala City,
Gang members were Edgar's only family…
But he dreamed of a different future.
To leave the gang was a death sentence.
Coming to the USA was his last hope.
De Novo provides a rare glimpse into the lives of the many thousands of children who make the harrowing journey across the border and through the U.S. immigration system each year. This documentary play, crafted entirely from immigration court transcripts, interviews and letters tells the gripping true story of fourteen year old Edgar Chocoy and his legal struggle to be allowed to stay in the United States.
"Moving. Dramatically potent. It held me in its grip. Solomon achieves one of the great strengths of documentary theater: its capacity to shake what we know or believe to be true." – Village Voice
Contact us to bring De Novo to your community.
Artistic Team
Written/Curated/Directed by Jeffrey Solomon
Tour Directed by Carlo D'Amore
Design Team
Slides/projections/photography by Donna DeCesare
Set by Lawrence Moten
Sound by Andrew Ingkavet
Lighting by Christina Watanabe
Costumes by Genevieve Beller
Cast
Original Off-Broadway Cast
Jose Aranda
Carlo D'Amore
Socorro Santiago
Emily Joy Weiner
NY Theater Workshop Cast
Manny Urena
Zuleyma Guevara
Camilo Almonacid
Emily Joy Weiner
Rotating Touring Cast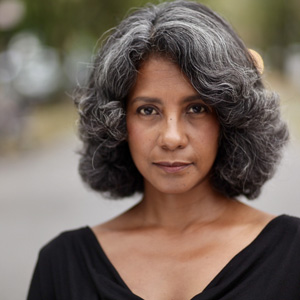 Ms. Guevara's stage credits include the latest performance run of DE NOVO, the world premiere of UNCOMMON SENSE for Tectonic Theatre Project. Theater credits include the New Jersey premier of Water by the Spoonful, Columbia Stages' La Paloma Prisoner and The Hour of The Star, the world premier of SEVEN SPOTS ON THE SUN at the Cincinnati Playhouse and Working Theatres production of LA RUTA. TV/Film credits include SONIA'S CHOICE for the #imhere campaign, LEGEND OF THE 13 SUNS for Kraft, LAW & ORDER, CBS pilot LIMITLESS, Fox's GOTHAM-THE RED QUEEN, ROPE ART, DANNY BOY, NEW YORK STATE OF MIND and the soon to be released THIRD TRINITY.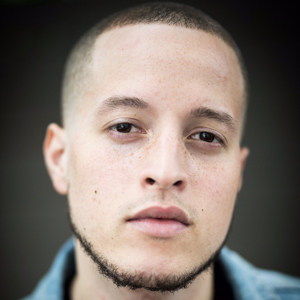 Manny Ureña is an actor of Dominican descent, born and raised in Corona, Queens. He fell in love with the creative process while studying acting at prestigious William Esper Studio in New York City. Notable credits include De Novo (Next Door at NYTW) Blue Bloods (CBS), See You Yesterday (Netflix), Pimp (starring Keke Palmer) and a major supporting role in the upcoming indie feature Barrio Boy.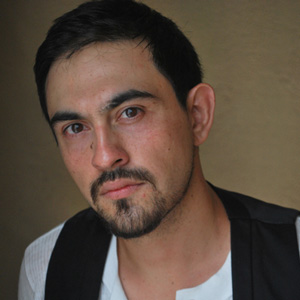 Camilo Almonacid is a New York based playwright, actor, and educator. Born in Bogota, Colombia he was raised in the U.S and has lived in Florida and Washington State. His most recent play, The Assignment, commissioned by Houses on the Moon Theater Company, was be produced Off-Broadway at the A.R.T/New York Theatres in April 2017. His other plays include Wepa! (Fuerza Fest) Westpine Myopes (Rita Goldberg Award), Checkin In (Irv Zarkower Award), For the Flies (Here Arts), Church Of Why Not (Theatre 167), After the Crowds (Queen's Museum, NY times Critics Pick), and Shithole (Here Arts). He continues to work on new projects and collaborations that explore the pluralistic voices of American society. He holds a BFA in Acting from Rutgers University (2008) and an MFA in Playwriting from Hunter College (2014).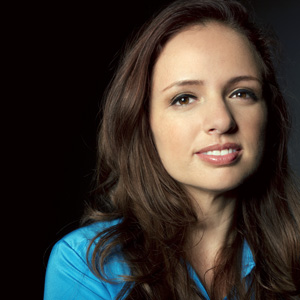 Paola Poucel is an actress, singer, and voiceover artist and is a graduate of the American Musical and Dramatic Academy in NYC. Her career began in Mexico at the Theater Company of the State of Puebla in classics like Fuenteovejuna, Otelo, and The Would Be Gentleman. Other favorite credits include: Fame (Serena) and Notredame de Paris (Fleur du Lys). Paola has starred in original new works like the opera rock Amusia in Salamanca Spain, and the experimental plays Esperadoras and Losers. In New York she has participated in numerous theater projects including: De Novo (Kim Salinas), Cinderella (Cinderella), Interpreting a Dream (Ivania) and Rosa de Dos Aromas (Gabriela) . Overseas productions include: El Sexo del Che in Buenos Aires, Argentina and the Spanish version of De Novo in San Salvador, El Salvador. After several short films, her feature debut Ilegales premiered at the 2010 HBO Latino Film Festival to great reviews. The film is now available on DVD, Netlix and Amazon. After a sucessful run in the festival circuit, her most recent shortfilm Text Amy (which she starred and produced) is part of the rotation of the "Emerging Latino Filmmakers" at FUSE TV. Furthermore, Paola has developed a distinctive voiceover career working for brands such as Kmart, Aveeno, TD Bank, Nickelodeon's Dora and Friends, Dora the Explorer, Payless, Cricket Wireless, Neutrogena, Nintendo, Subway, DSW, Publix and Microsoft. Paola is also a member of SAG-AFTRA, IFP, and NYWIFT.

Annie Henk
Emily Joy Weiner
J.J. Perez
Jesse Perez
Suzanna Guzman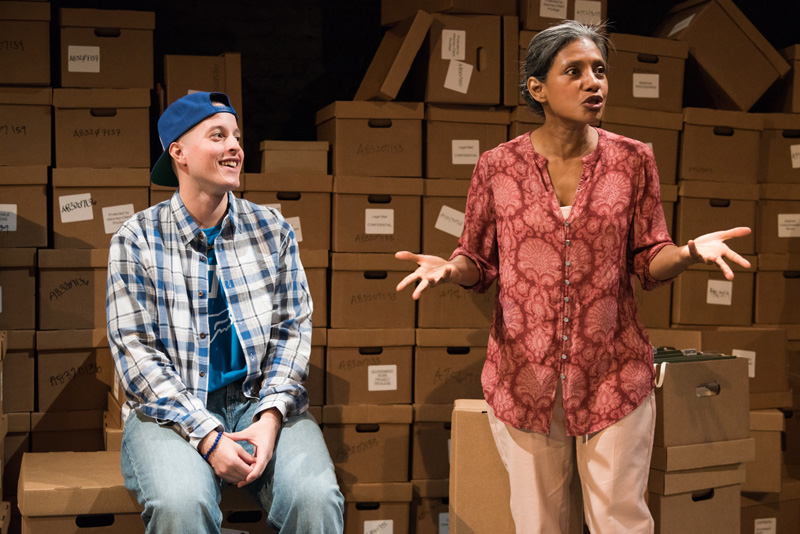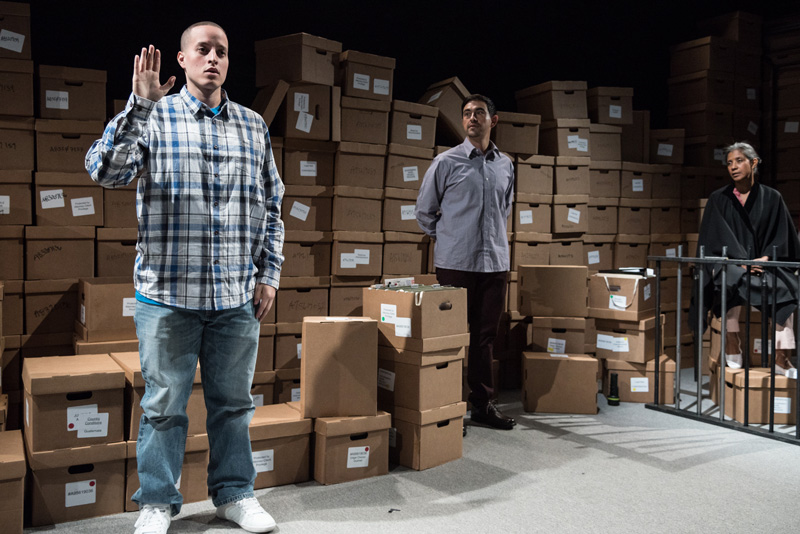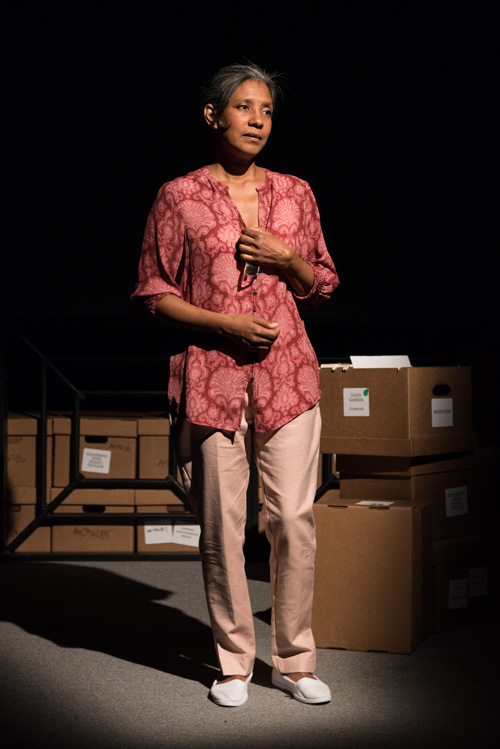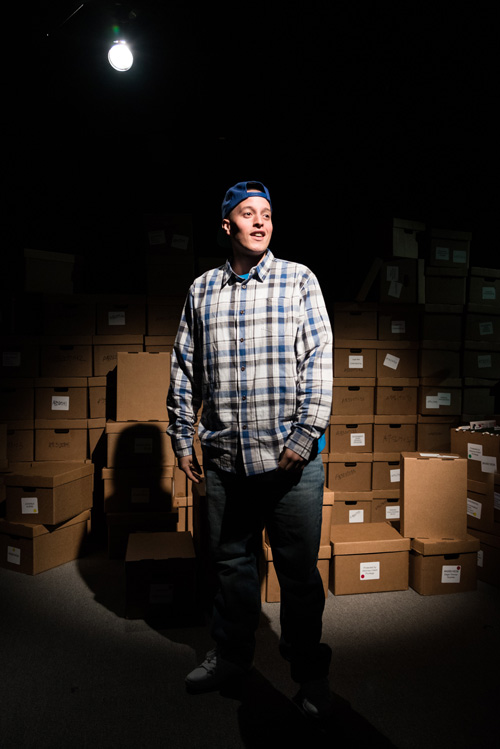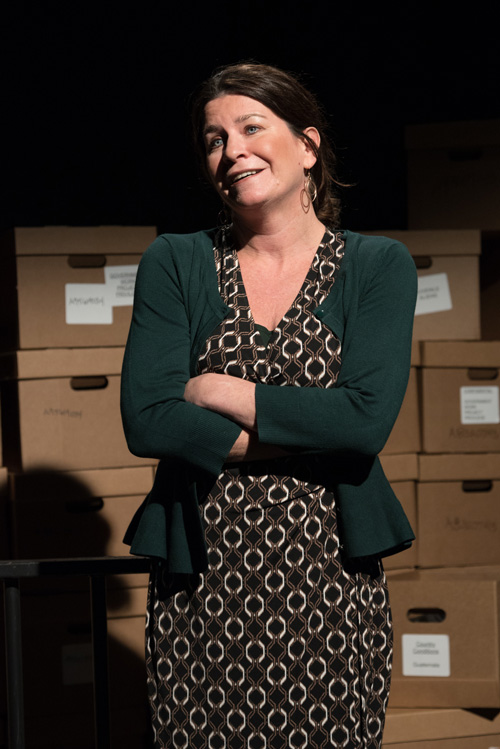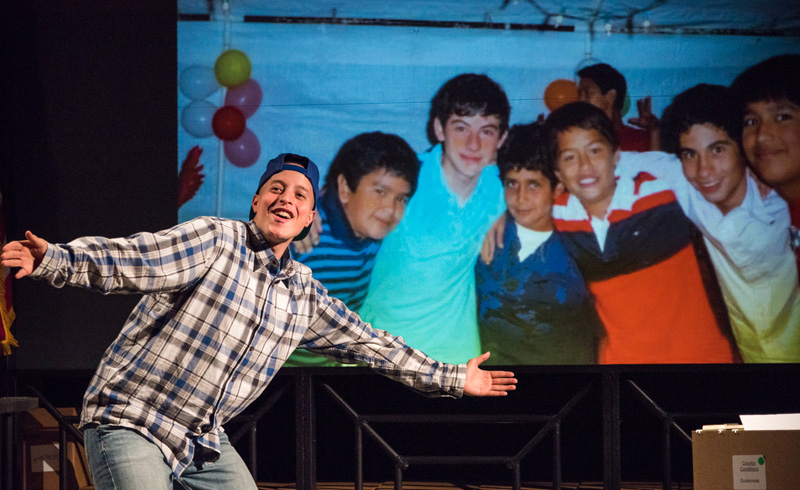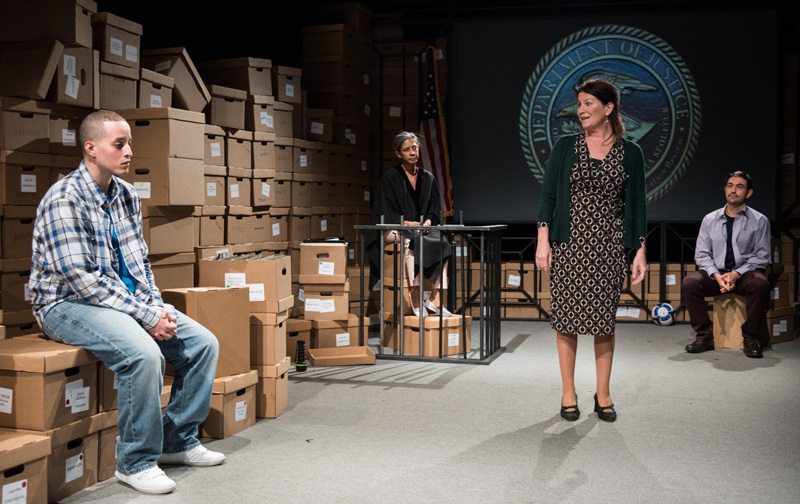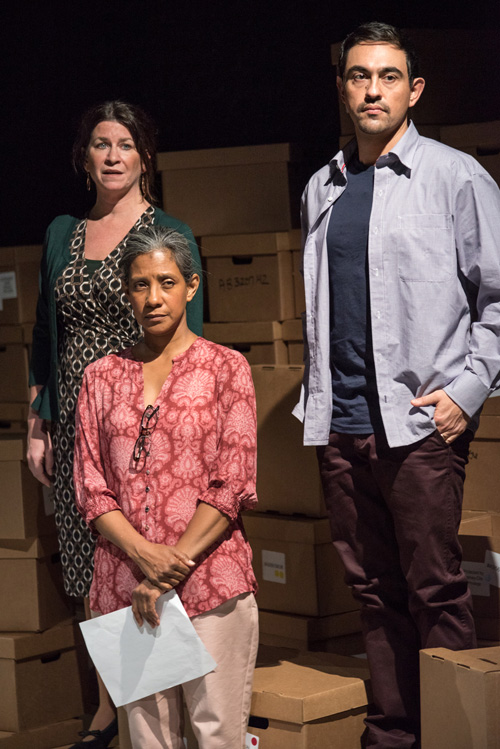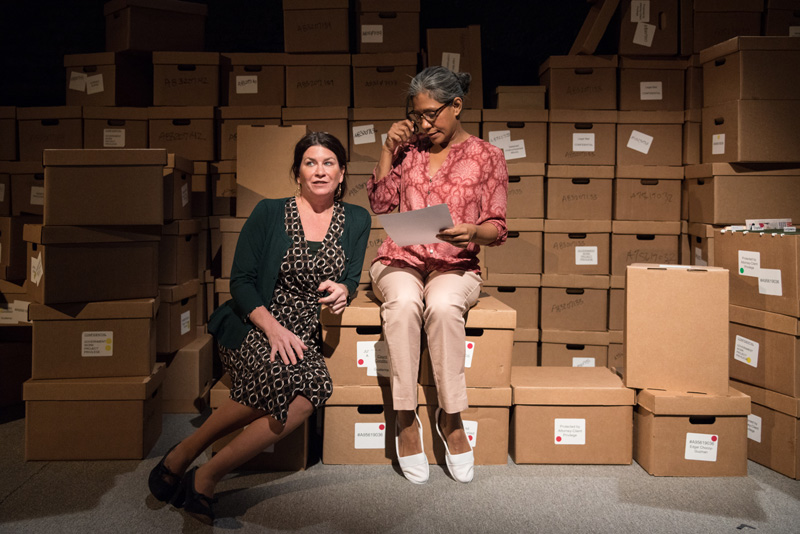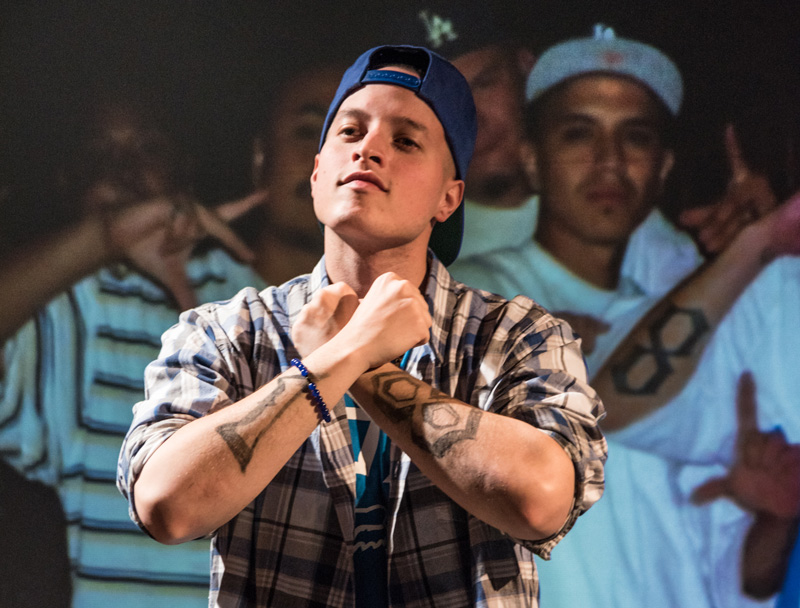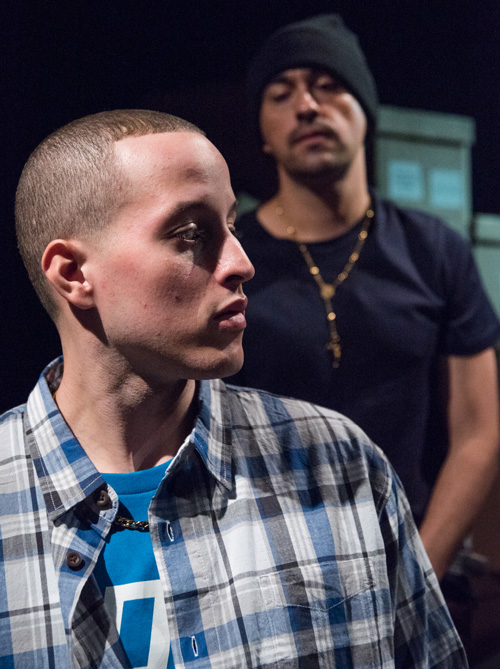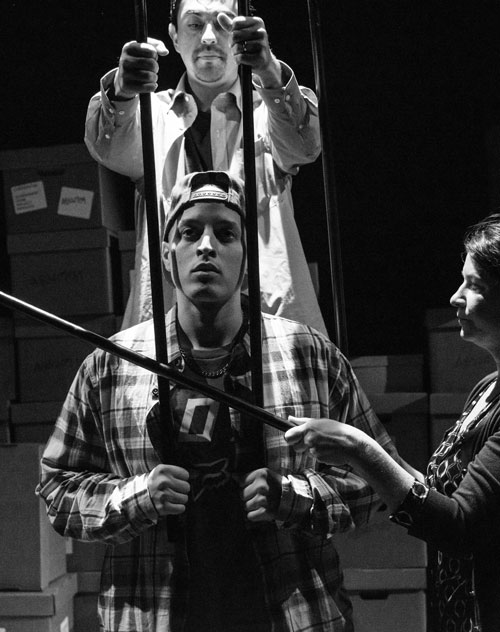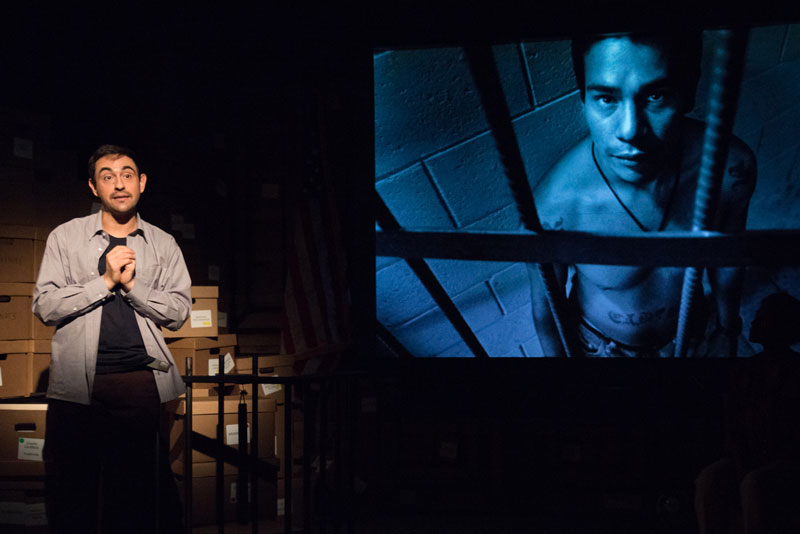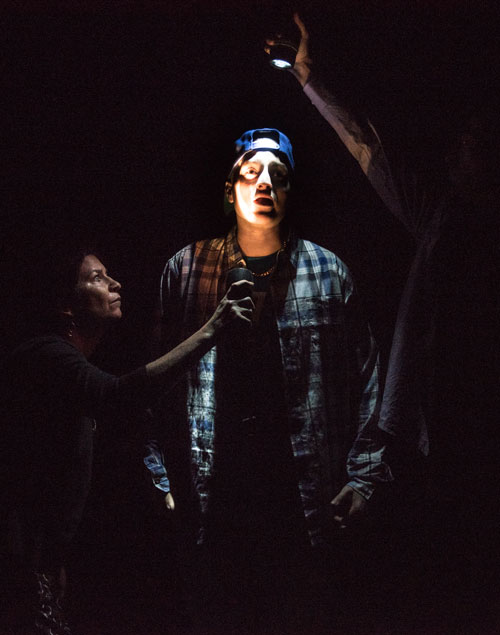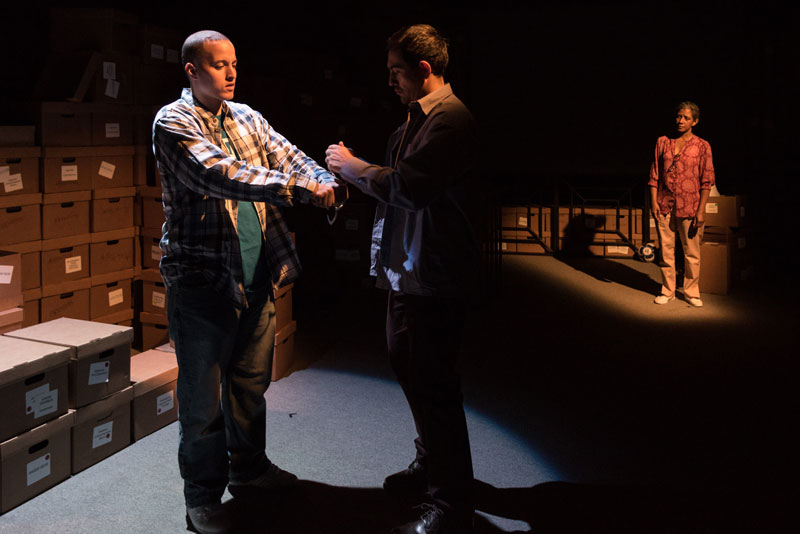 Get help, Take action
NYC Resources
Central American Legal Assistance – Central American Legal Assistance (CALA) provides free or low-cost legal services to New York's immigrant community.
The Door – The Door's mission is to empower young people to reach their potential by providing comprehensive youth development services in a diverse and caring environment.
Lawyers for Children – In addition to free legal and social work services for children in foster care, Lawyers For Children provides targeted public policy and class action advocacy to achieve system-wide changes in the field of child welfare.
Legal Aid Society of Rockland County – Since 1966, Legal Aid Society of Rockland County, Inc. (LASRC) has provided free civil legal services to Rockland County, New York residents who cannot afford private attorneys.
NYSDA Immigrant Defense Project – IDP engages in targeted litigation, primarily before the federal courts, in support of challenges to deportations and other adverse immigration consequences based on criminal convictions and arrests.
Safe Passage Immigration Project – SPIP makes referrals to immigration attorneys in Long Island, NYC, and some upstate counties.
Justice Action Center – JAC is dedicated to fighting for greater justice for immigrant communities by combining litigation and storytelling.
National Organizations that Provide Assistance/Referrals

Kids In Need of Defense (KIND) – pro-bono partnership pairing youth with law firm volunteers.
Catholic Legal Immigration Network (CLINIC) – pro-bono program only for youth in removal proceedings.